So many, many people play a part in what we're doing in Cercadillo.  How thankful I am for all who help:  some in up-front visible ways and some behind-the-scenes.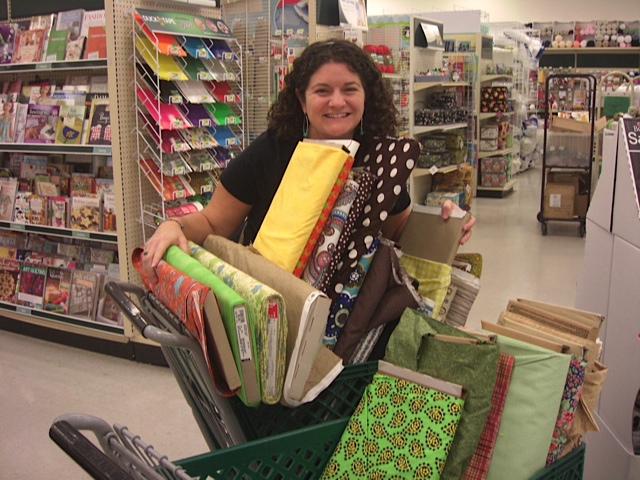 I couldn't make it to the Labor Day Weekend fabric sales in the States this year, so I asked our trusted friend, Jessica Terpstra, to do the year's fabric shopping for us.
Jessica enlisted her two friends, Caroline and Sara to join her in the adventure.
I would call that a successful weekend of shopping, wouldn't you?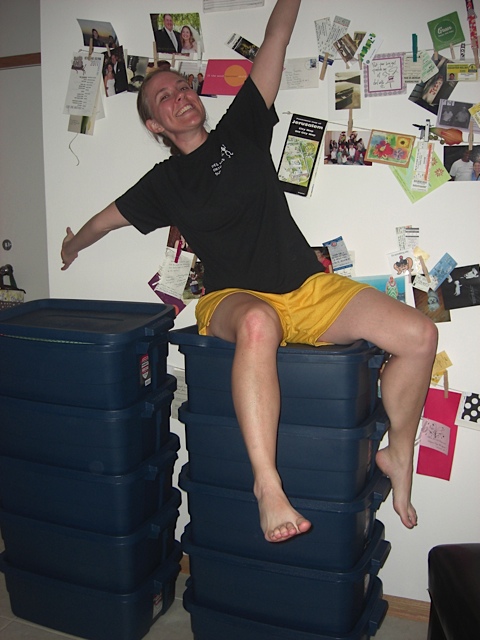 And after packing help from Nikki, another of our  Des Moines friends, the Rubbermaid tubs will soon be on their way to us in the DR via Agape Flights .
Thanks, Jessica and friends!
And speaking of Agape Flights . . . Cindy Darnell and her husband  Tom are Agape Flight missionaries stationed in Santiago, DR.  Cindy is very crafty (in a good way) and generously came to Cercadillo last week to help our women with beading.
We were so busy all day long that neither of us managed to take even one picture.  So  no pics of Cindy in action, but here are some of the finished products.  Thanks, Cindy!