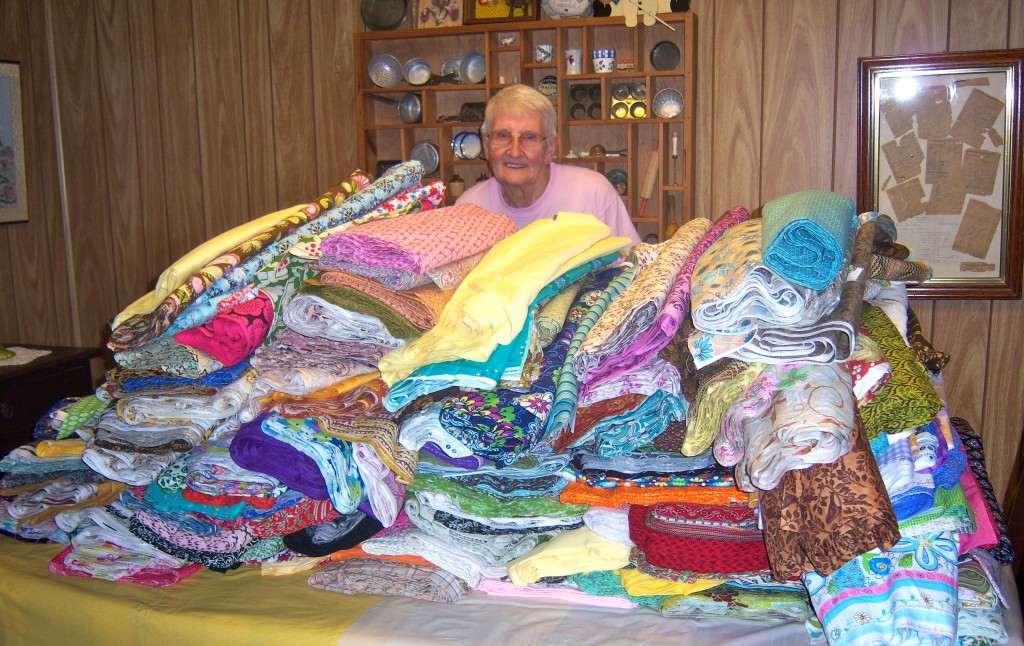 For me, returning to the States means many speaking engagements and also collecting the fabric and supplies for our women's sewing initiative.
My mom was my shopping buddy this past weekend as we bought over 1000 yards of fabric at JoAnne Fabrics' Labor Day sale.  We saved $2500 USD!  Yeah for sales!
The village women in our sewing initiative will turn this fabric into tote bags, sling bags, wallets, aprons, and headbands.  They will use the tiny scraps to crochet into rugs.  And with the money they earn, the women will feed and clothe their families.