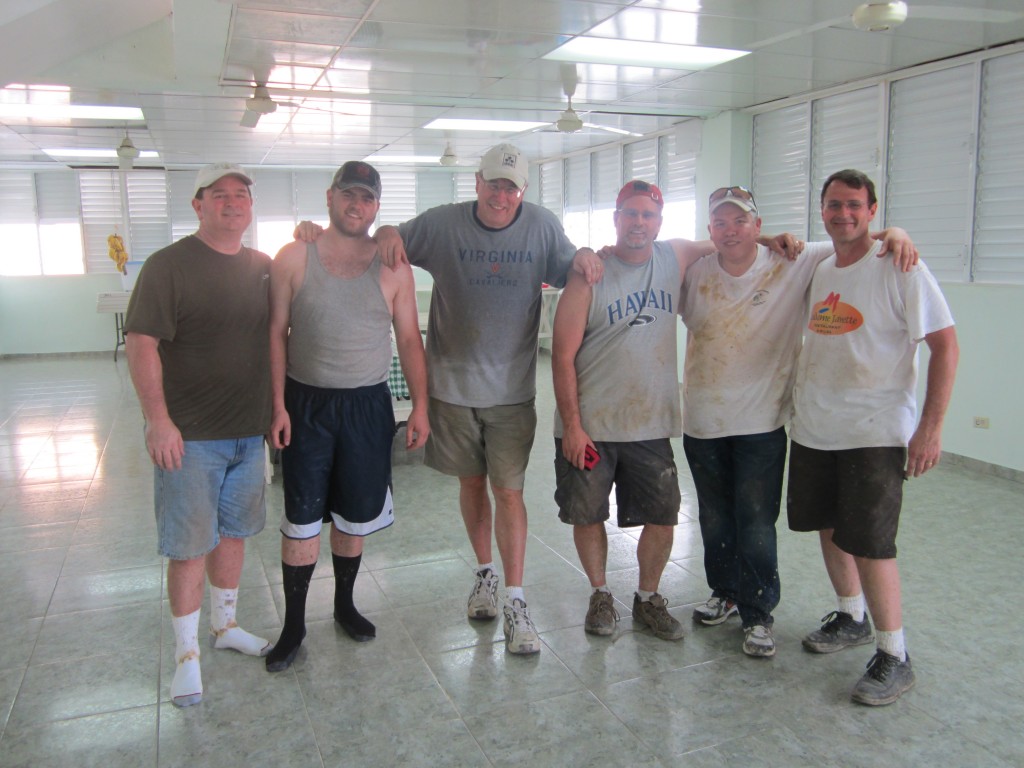 If you were to see these professional, office-type guys in their normal daily environments in the Washington, DC area, you would never envision them this dirty and sweaty.  And they would probably add that they could never envision themselves this sore and tired.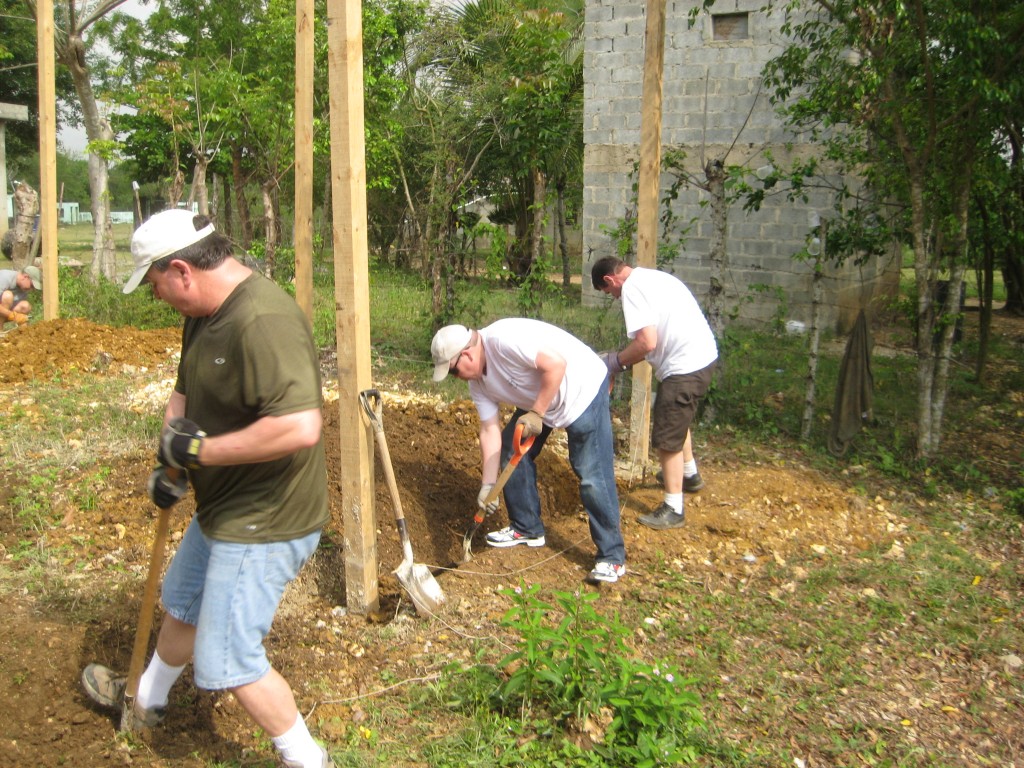 The guys finished preparing all the panels and trusses in the first two very-full days of work.  For this accomplishment we "rewarded" them with the "opportunity" to do preparatory work for the cement floor that will probably be completed within the next few weeks.   They were digging through coral, which made the work extremely difficult.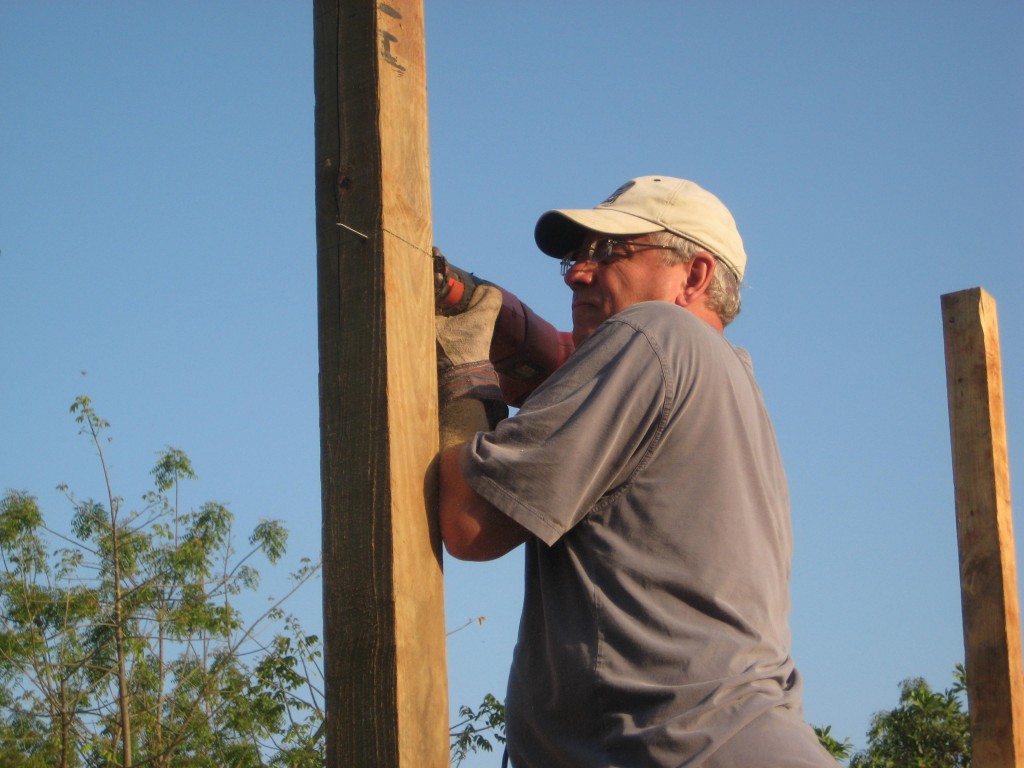 And then it was Tuesday . . . the day TIME Ministries participants look forward to . . . the day to connect all the pieces.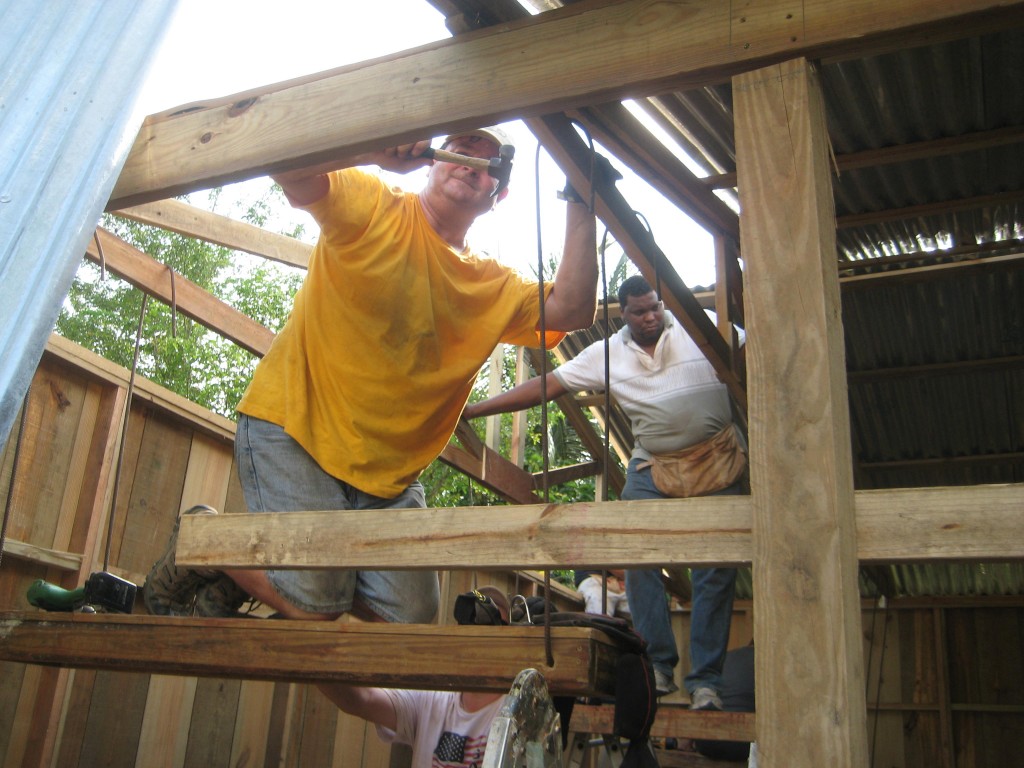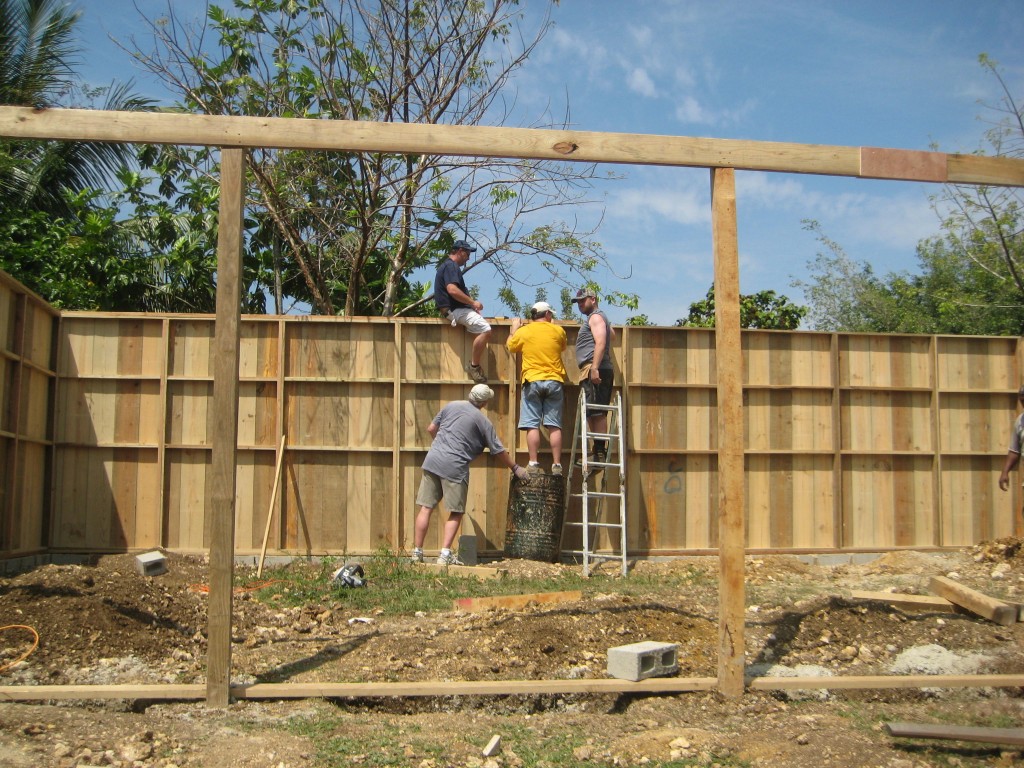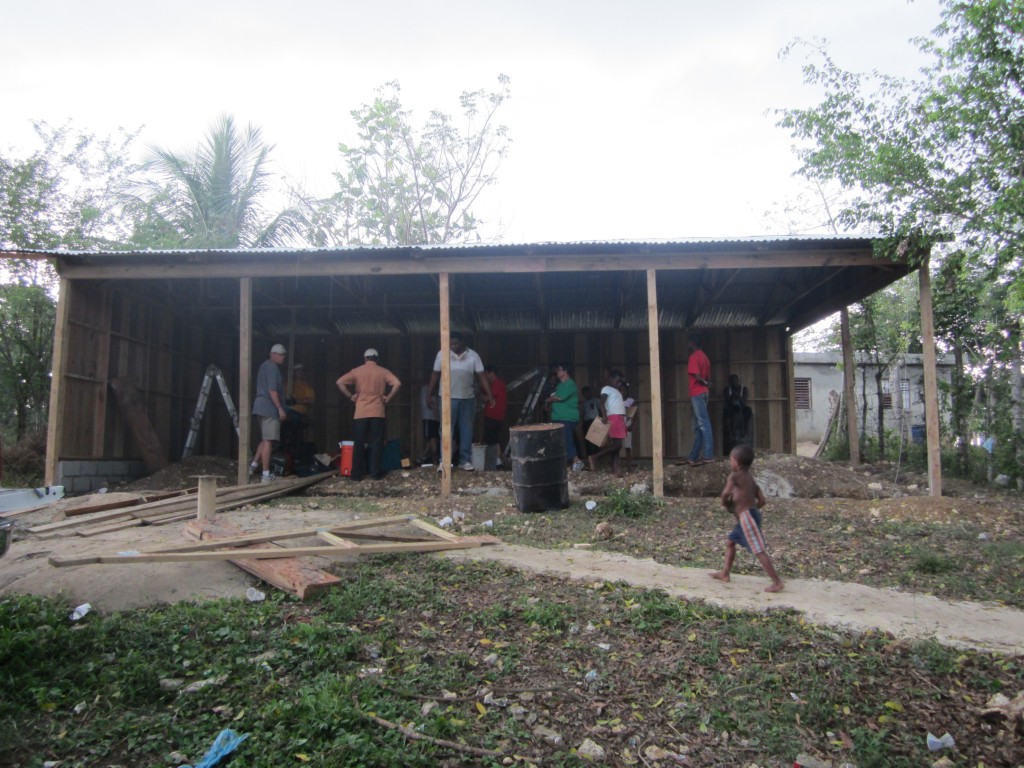 By late afternoon, the last screw was put in place and Building # 3 was completed.
Just as the construction was finishing a huge thunderstorm arrived.  We had to scream to hear each other above the noise of the rain on the tin roof.  David, one of our Cercadillo friends who helped with the construction said, "Rain means God is showing His pleasure.  A storm likes this must mean that He is very pleased with what we have done today and will continue pouring out His blessings on this community."
 May it be so.
I can't begin to appropriately express my thanks to the six men who have worked so hard these days and to all those who supported them in making this new building a reality for us.  They did much more than construct a building.  They built relationships.
Gateway Church, they represented you well.