This is a bargain posting, my friends!  Two weeks' worth of activities crammed into one blog post.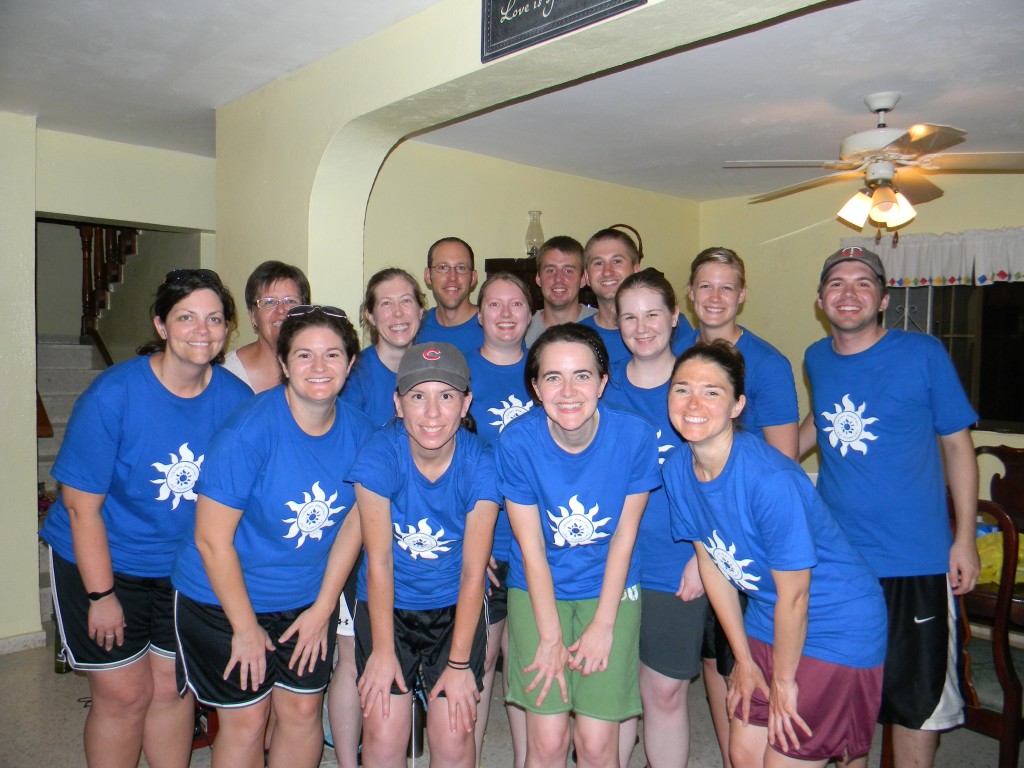 (June 9-16)  For the second year in a row, the Transformers Group from Valley Church in W. Des Moines, IA came to lead in a FANTASTIC week of children's day camp.
The camp theme was "Cinco Super Sentidos!"  (Five Super Senses)  The 106 campers ranging from 7 to 12 years old had opportunities to experience all the senses in some unique ways.  Here are just a few.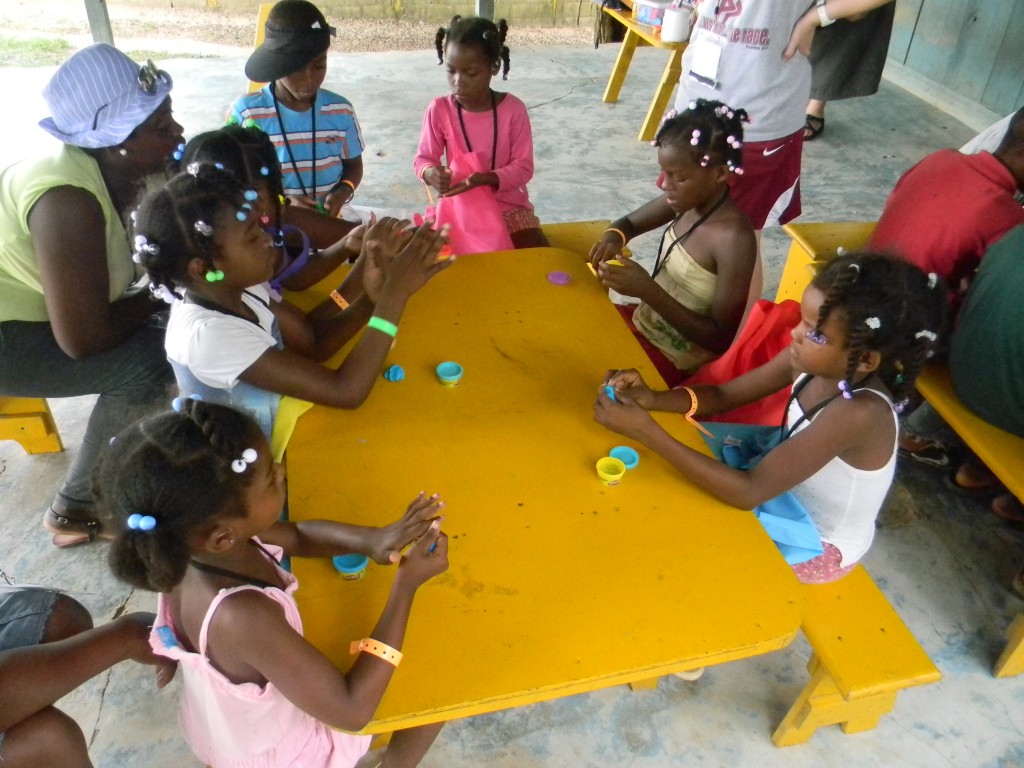 Touch – Creating with play dough
(Not a normal part of every child's growing up experience)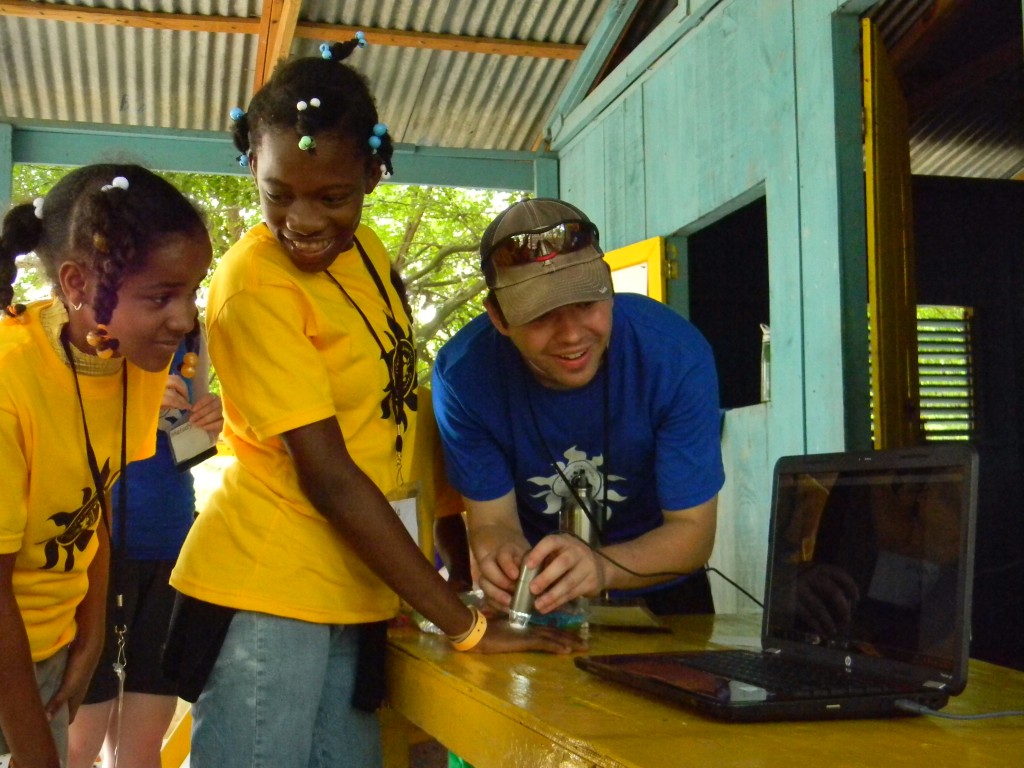 Sight – Using a digital high-definition microscope and computer to look at the intricacies of creation
(And the team left these for us!)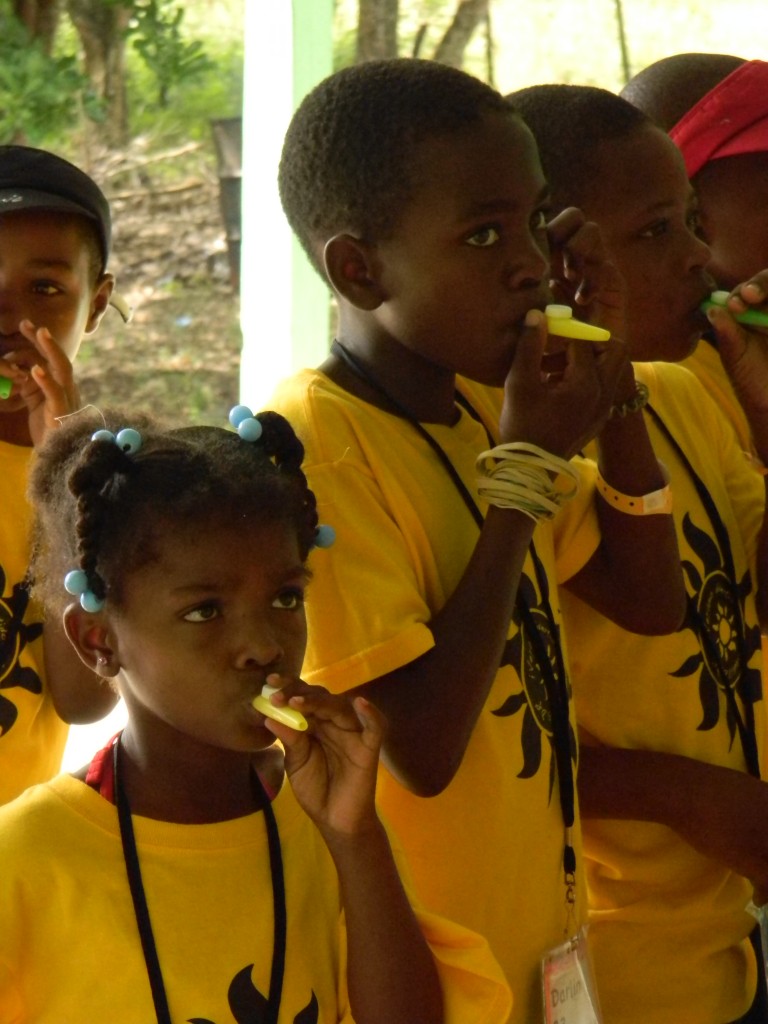 Hearing – What a loud day!  🙂
One of our campers is deaf.  Generally speaking, the deaf are not treated well in the Dominican Republic and our village is no exception to that. Celebrating the wonderful gift of hearing created a natural platform to discuss what it must be like to be her.  As we spoke about the ways she is very much the same as the other campers her sister said, "And she has feelings, just like us."    It was a powerful moment for many.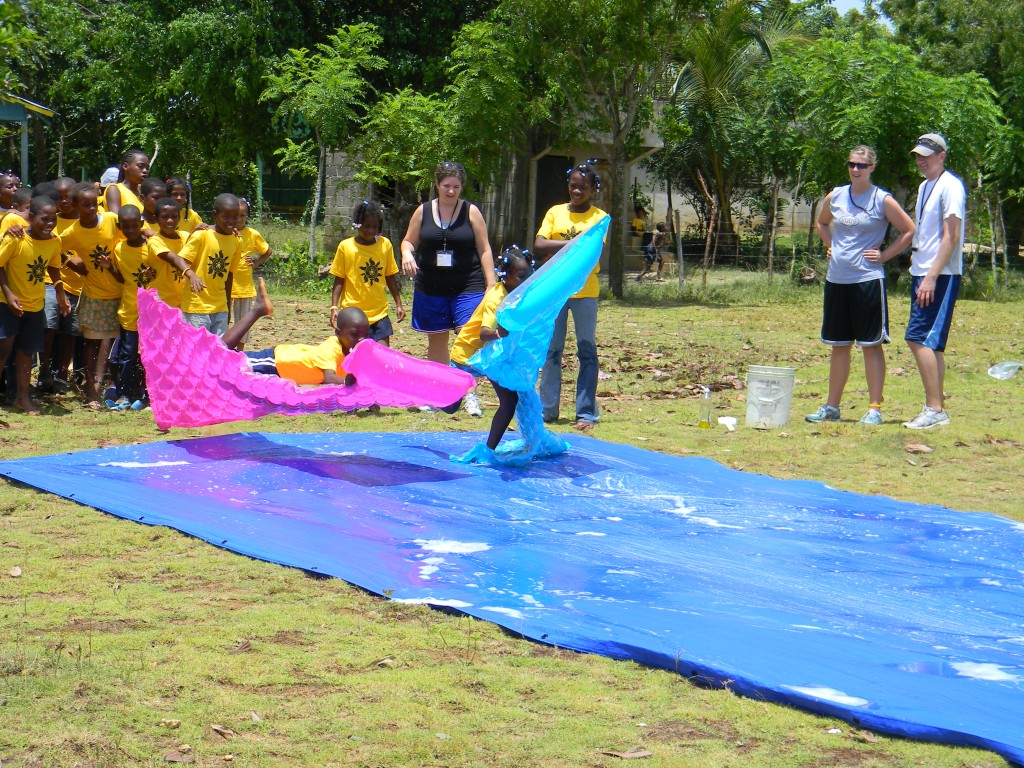 Each camp time ended with "Crazy Fun" for everyone –
water bombs, bubbles, balsa wood airplanes and a homemade slip and slide.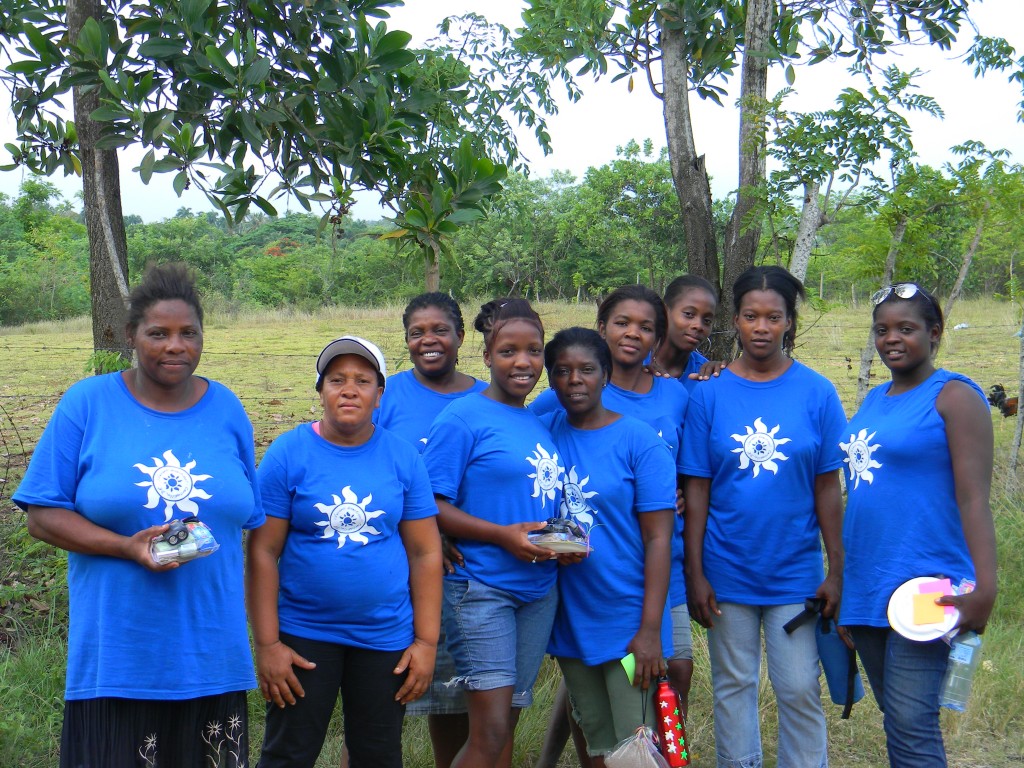 So proud of our Cercadillo women who were the team captains during our camp!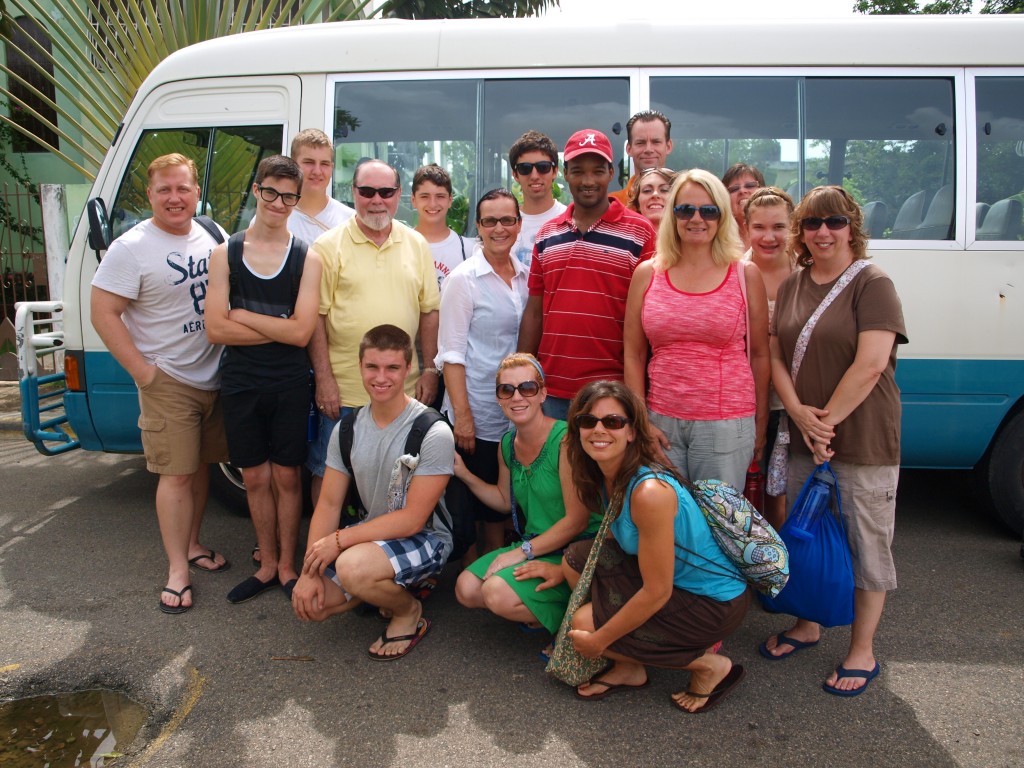 (June 16-23) Renew Community Church from York, PA arrived ready for lots of manual labor and relationship building with folks in Cercadillo.  (The Dominican man in the picture is Millo, our faithful bus driver.)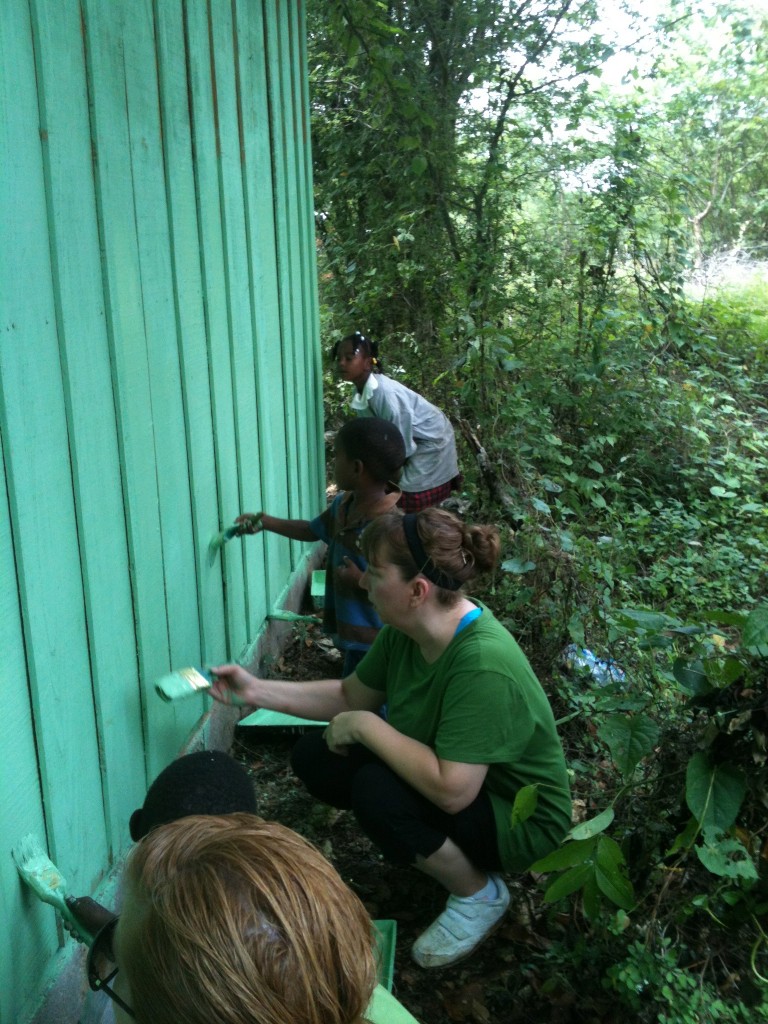 Part of the team spent a few days finishing up the painting of the new green building . . .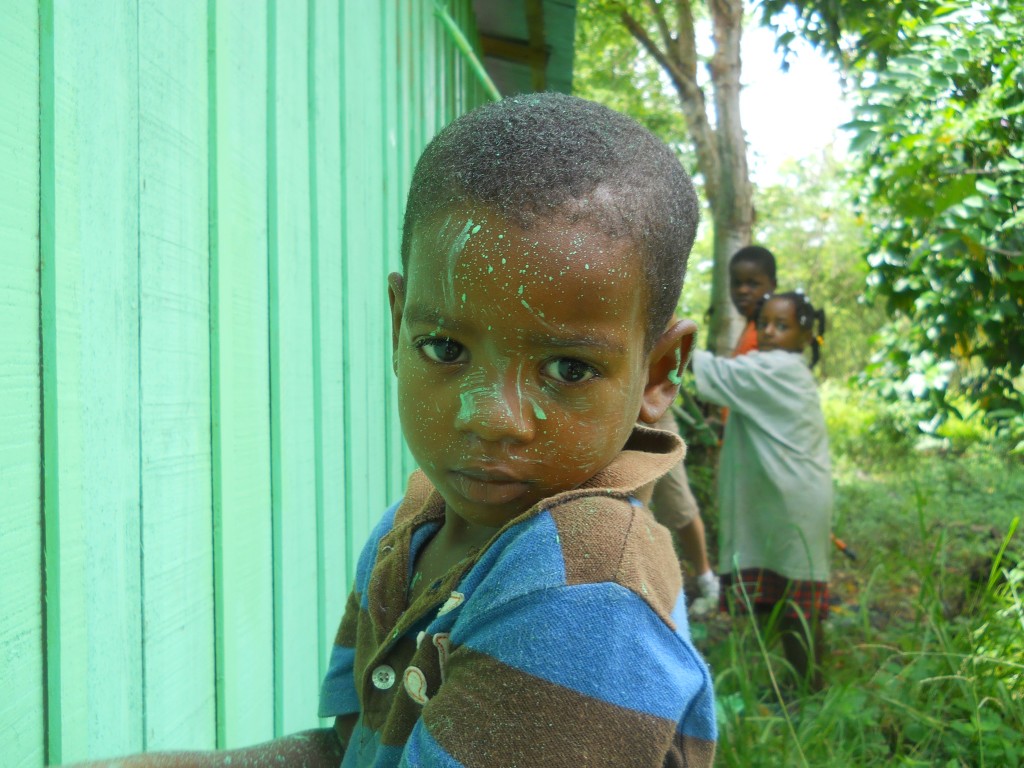 . . .with a little help from some friends! 🙂
The women from Renew also spent time getting to know Cercadillo women and sharing in the Wednesday morning time with them.  The Renew women helped organize our children's library as well-a huge help to me!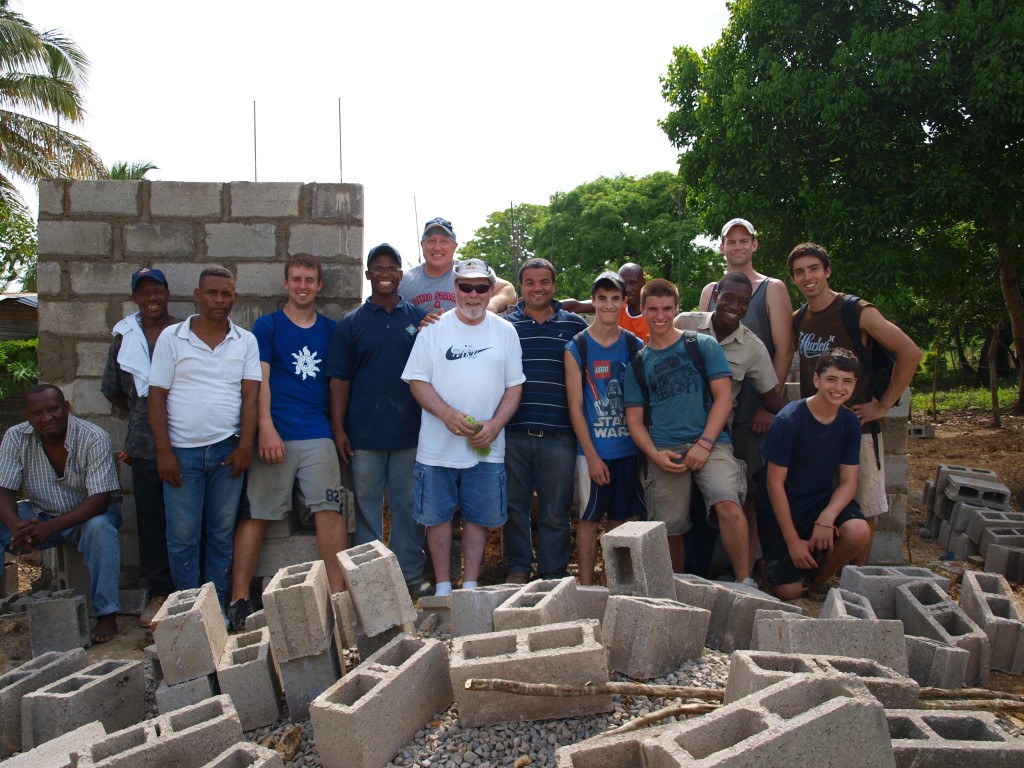 The men from Renew, men from Alberto Feliz' Dominican church and men from Cercadillo spent the week constructing a four family bathhouse.  They weren't able to complete the project during the allotted days, but good times were had and many relationships were formed.
One of the fellows from Renew said he was going to kiss the first cement truck he saw upon returning to the States, since all of the concrete had to be mixed by hand.  🙂
Alberto and his team, along with Ryan will  hopefully be able to complete the project later this week.
Stay turned for pictures of the new bathrooms!