Some of the boys that Ryan recruited to help paint the new building . . .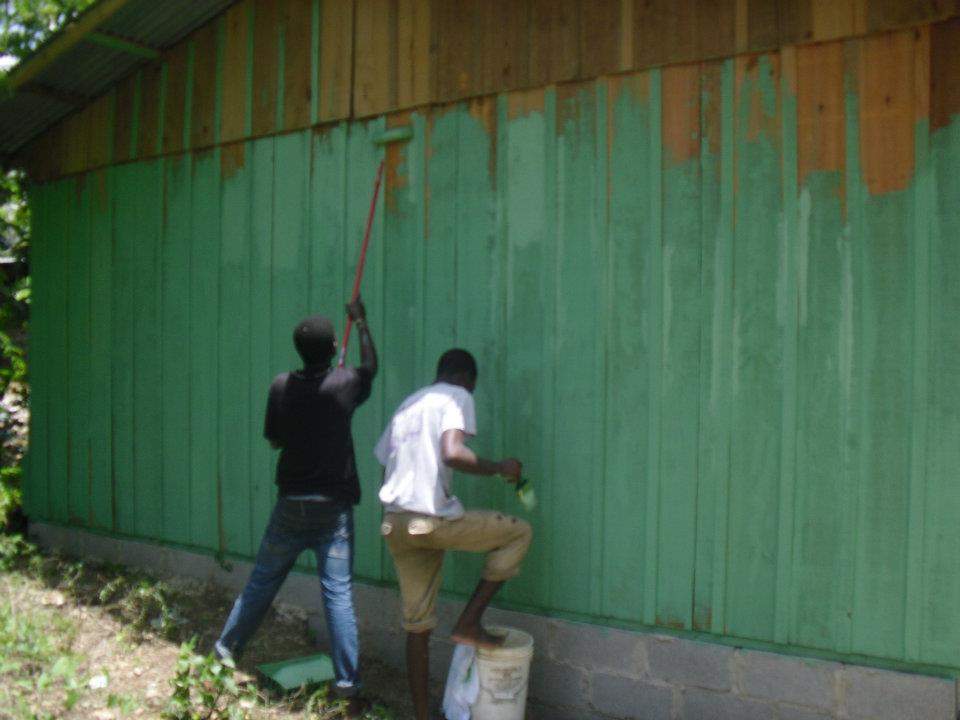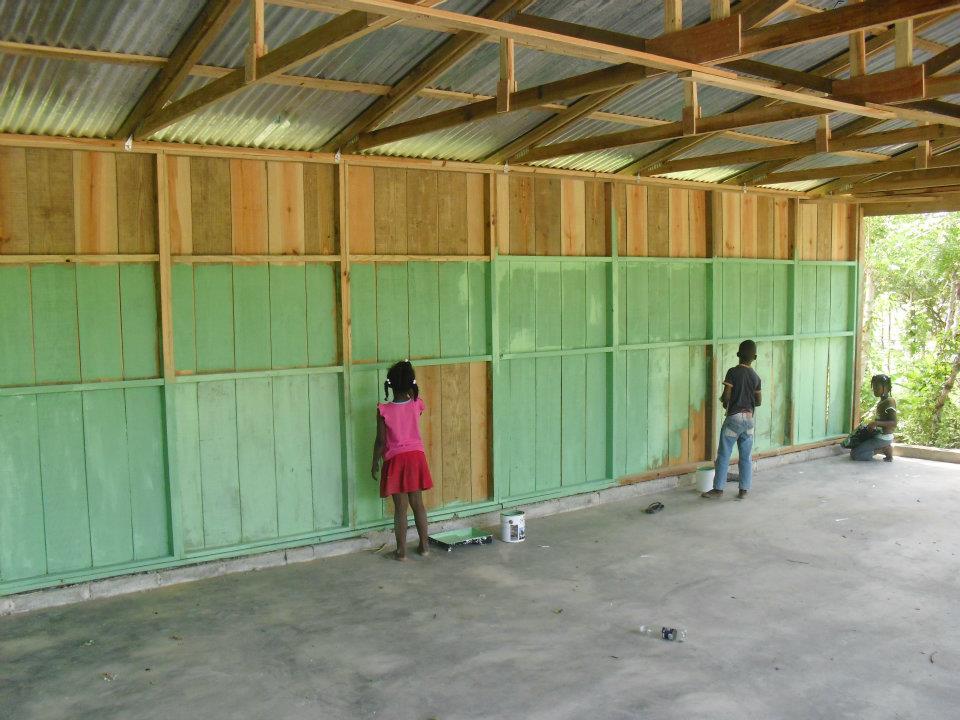 Several children have been helping as well . . .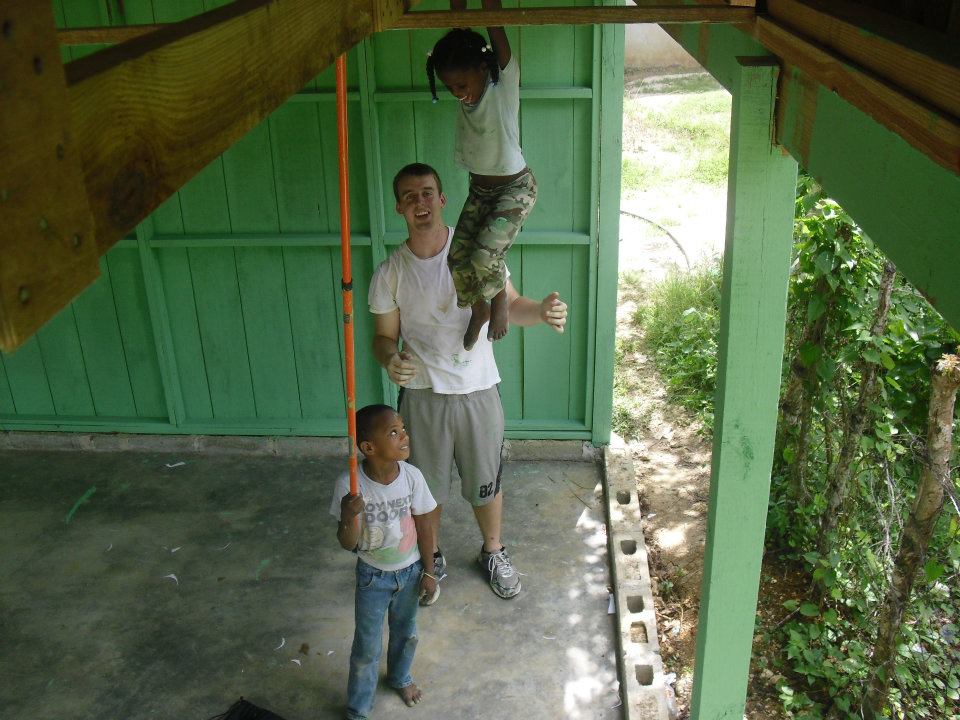 . . . and what child doesn't like paint, or wouldn't love the chance to literally "swing from the rafters?"
Life is not going to be nearly as much fun after Ryan leaves us at the end of the summer!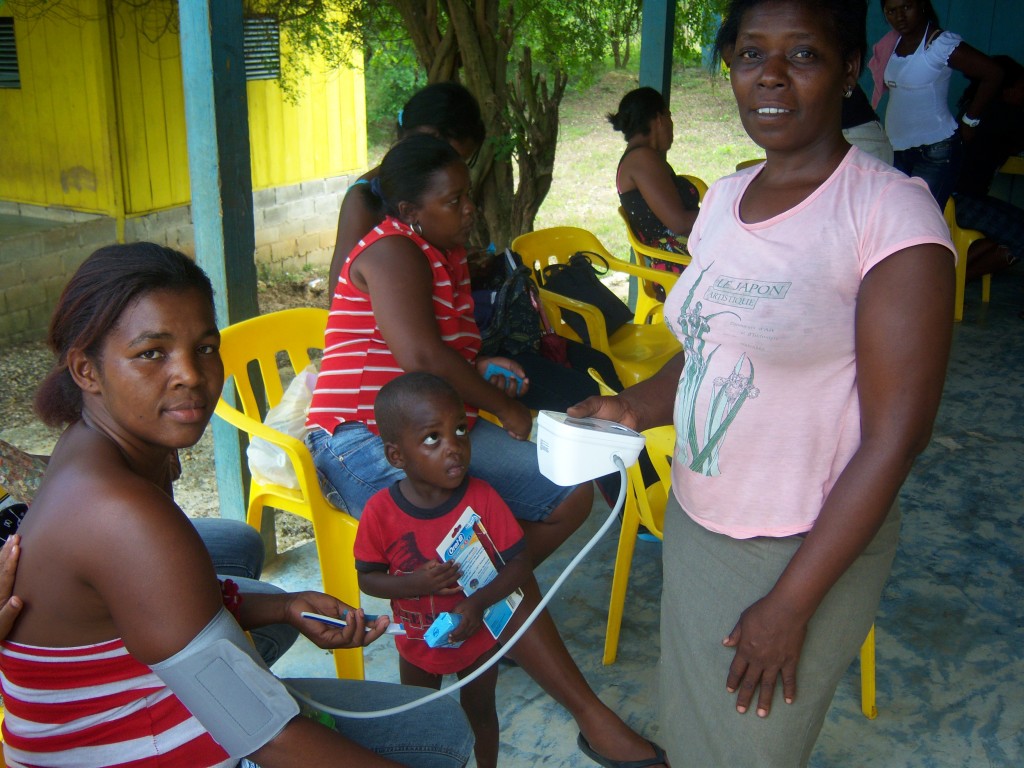 During the toothpaste/toothbrush/soap distribution time we had last weekend, Elida and others were using their new skills at taking blood pressure readings of all who wanted checked.   135 families are now part of this program, so the women had many chances to practice.  Thanks again, HLGU nursing department!
We're gearing up for summer camps to begin this next week.  Our first team arrives on Saturday.  Please pray that we will be able to finish all of the details during this week.   And please pray for the team coming from Valley E-Free Church in W. Des Moines, IA!