"Three Kings' Day" (January 6)  in the Dominican Republic is sort of like a combination of Christmas and Children's Day.   We celebrated again this year in Cercadillo with a special party for those preschoolers and children who are regular participants in our Sunday activities.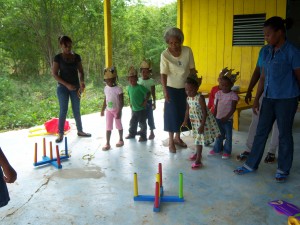 Christmas Bingo and Ring Toss were some of the favorite party games for the preschoolers.
There was additional excitement for the invited elementary-age children this year because we had our first children's "paseo" or trip.   We took the children into Villa Mella to the TIME Center for dinner and a party.  Who knew that a trip of less than five miles would be so thilling?
The children seemed to thoroughly enjoy their meal of chicken, rice and beans.  We were all a little amazed at just how much they ate!   Some said it was the first time they had ever eaten at a table.
After dinner there were various games, with Christmas Bingo being one of them.
And after the food and games, the long-awaited opening of the gifts!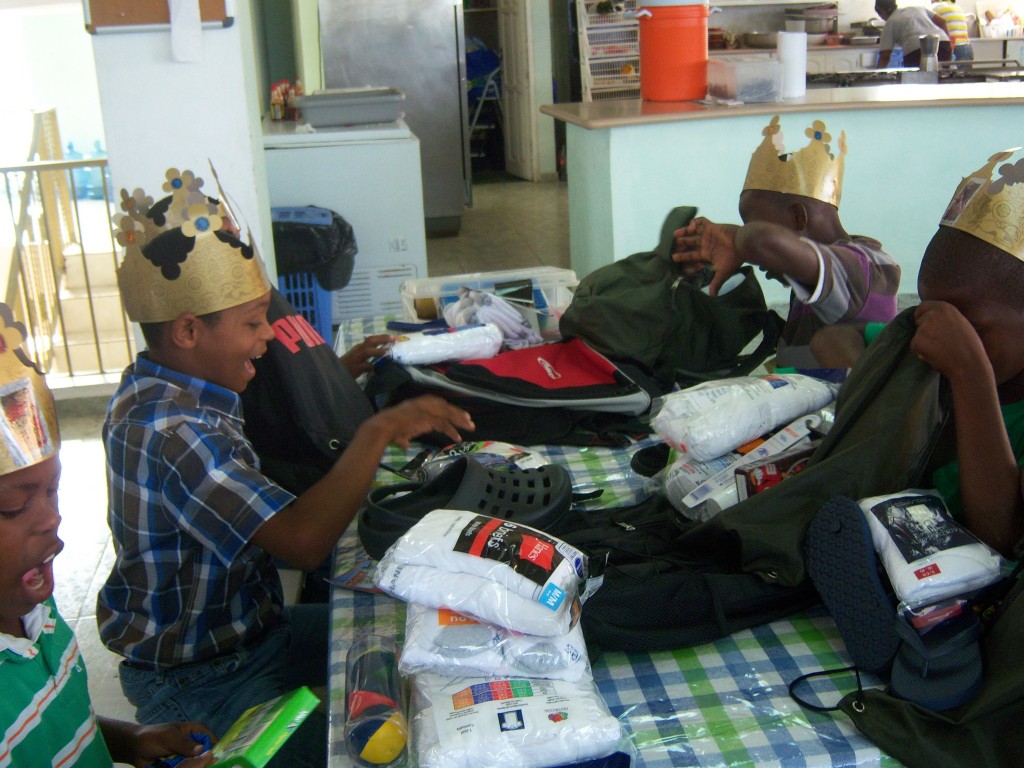 Mothers in Cercadillo told me that they would like to see their children receive practical gifts such as t-shirts, underwear, socks with possibly a small toy or a small amount of candy.   I passed on that information to Renew Community Church in Pennsylvania and once again this year they outdid themselves in sending gifts to our children.
I thought that the practical gifts were a good idea, but wondered how the children would respond.  Silly me!
Eduarlin, opened his backpack and the first thing he pulled out was a pack of t-shirts.  He began jumping up and down saying, "WOW!  THREE t-shirts!  I got THREE t-shirts!  And they're new!"  He  ran over to his sister and said, "Look!  I got THREE t-shirts!"  She said, "And what else?"  Eduarlin said, "There's more?"