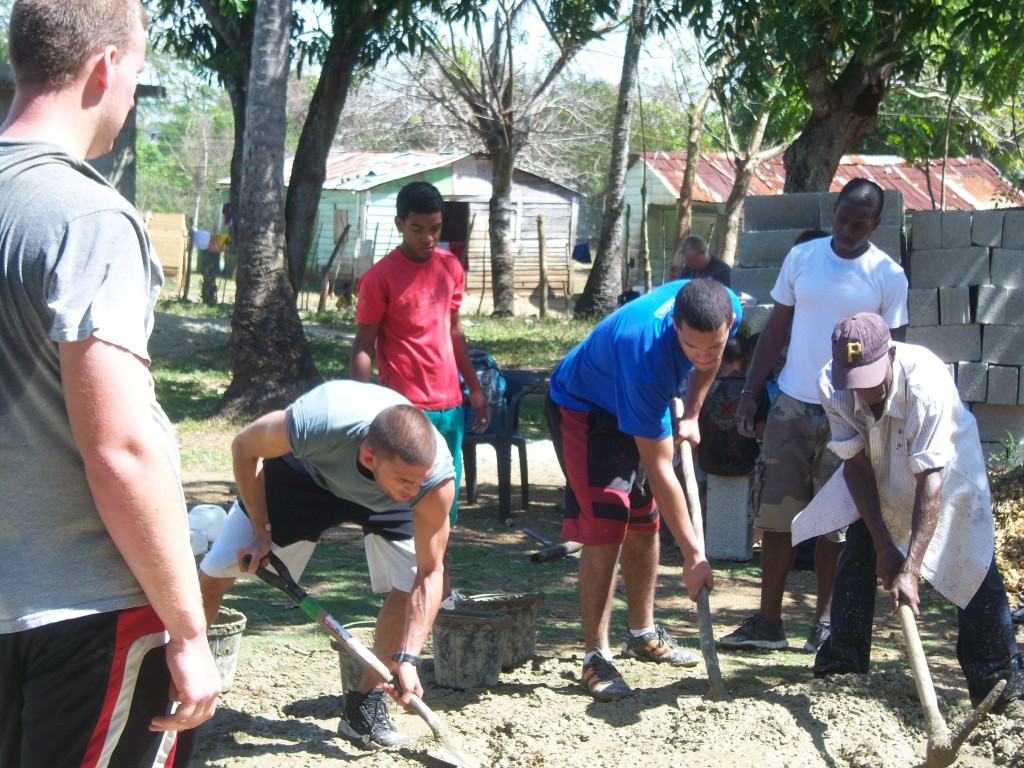 The "QUEST 14" group from across New England arrived early in the morning on February 14 and worked hard until leaving early in the morning on the 23.   Mixing cement by hand . . .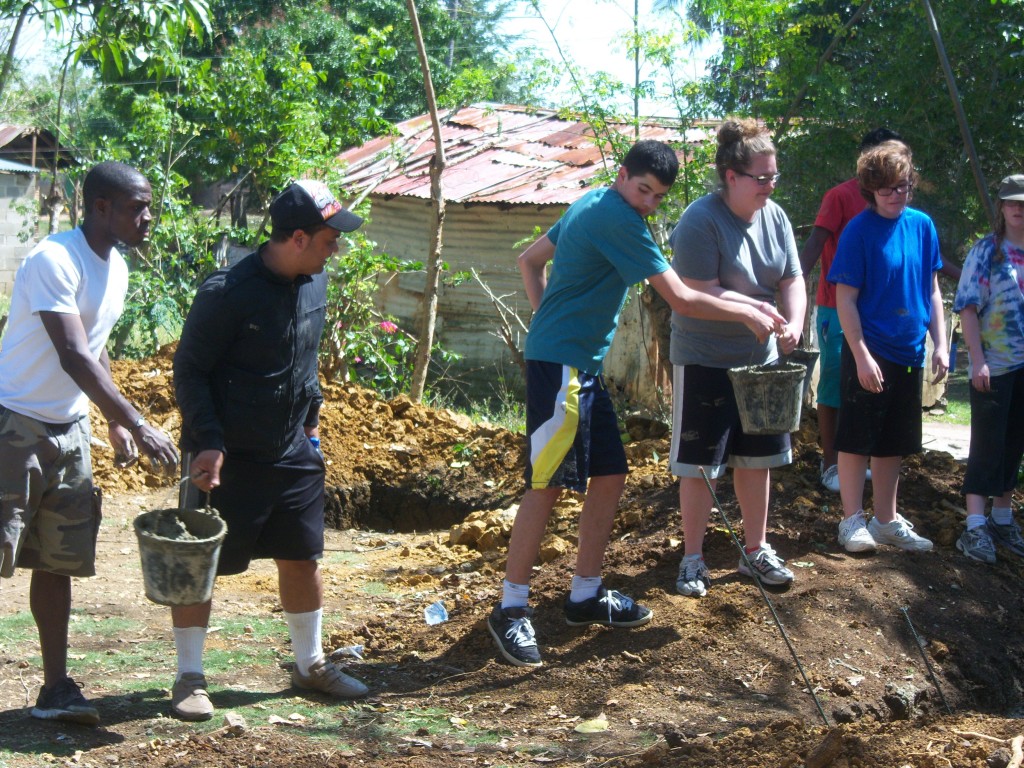 . . . and bucket brigading it to the foundation, the bathroom project got off to a good start.  After many, many more batches of cement were made and bricks were put in place . . .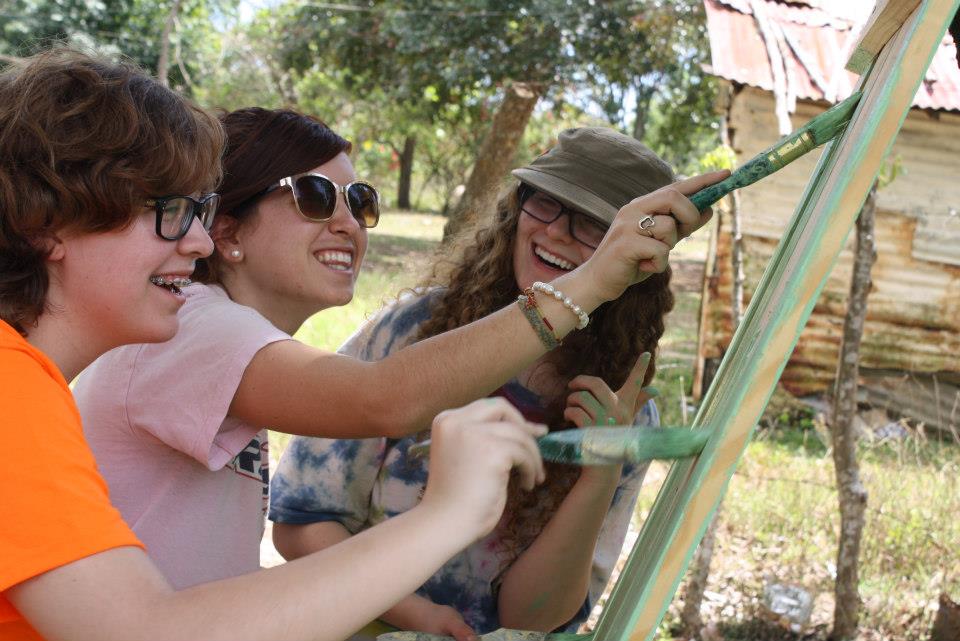 . . . and doors were painted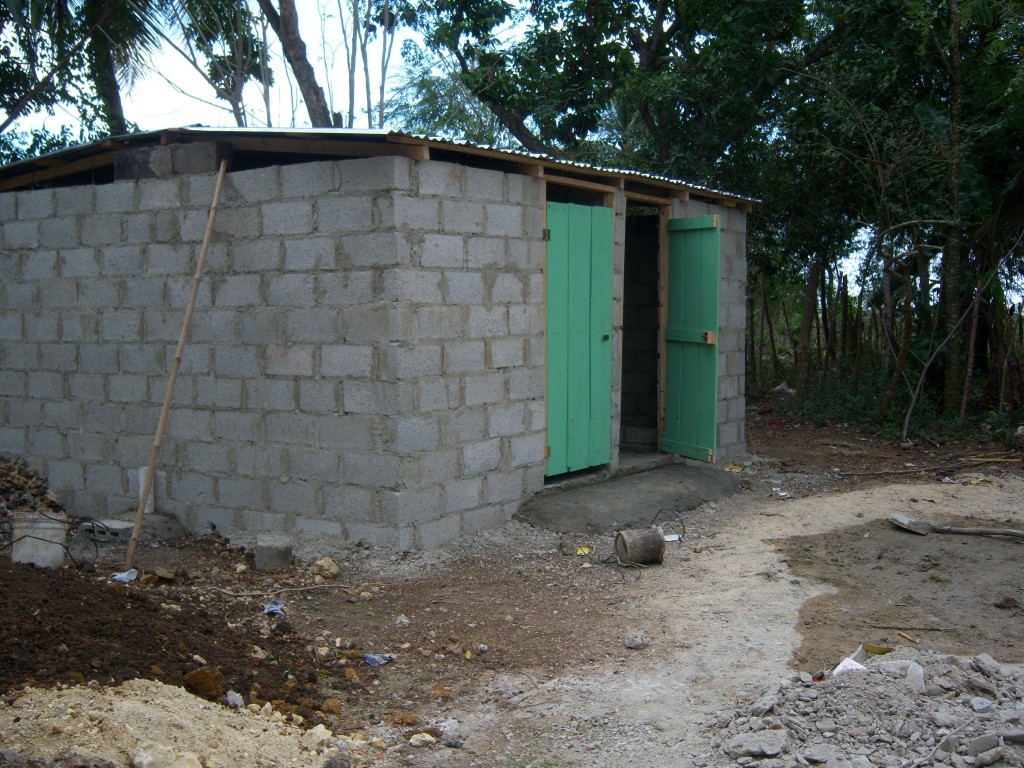 . . . another four family bathroom was completed.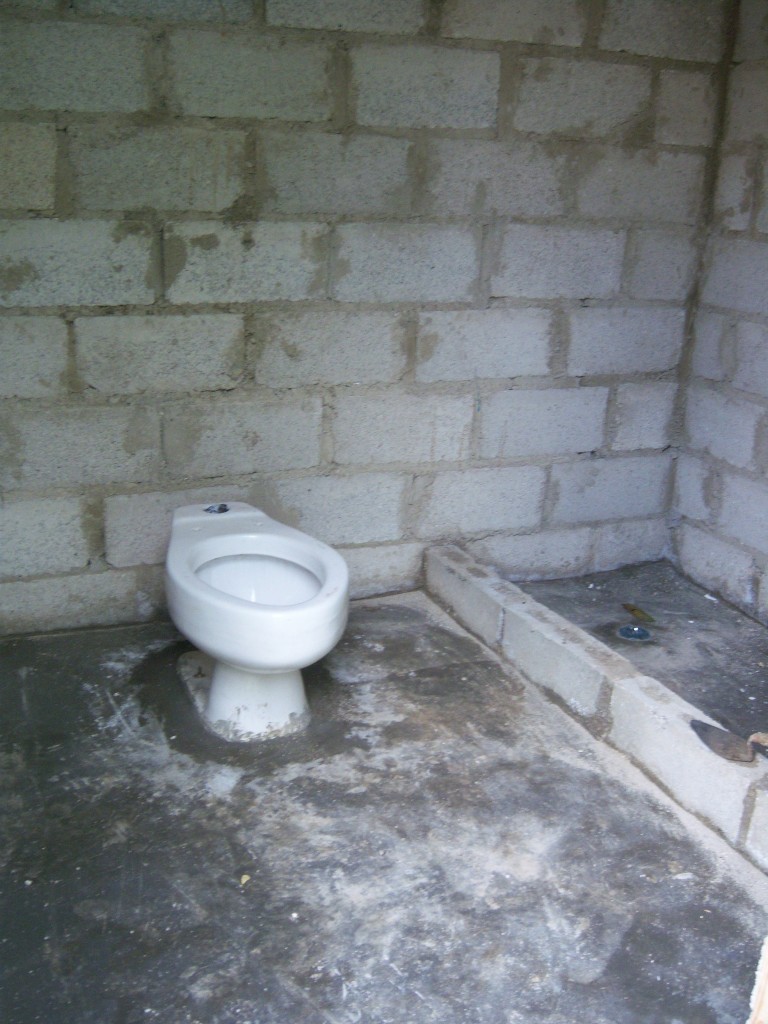 The toilet flushes with a bucket of water and there is a bathtub-sized area with a drain for bucket bathing.   Not much by American standards, but for the families who never had their own toilet or a place to bath in privacy, this is indeed a beautiful bathroom!
We have now had the privilege of helping 16 FAMILIES have their own "baño."
Thanks "Questies" for all of your hard work on the bathroom project and for all the ways you loved on the village of Cercadillo.   May you be richly rewarded!