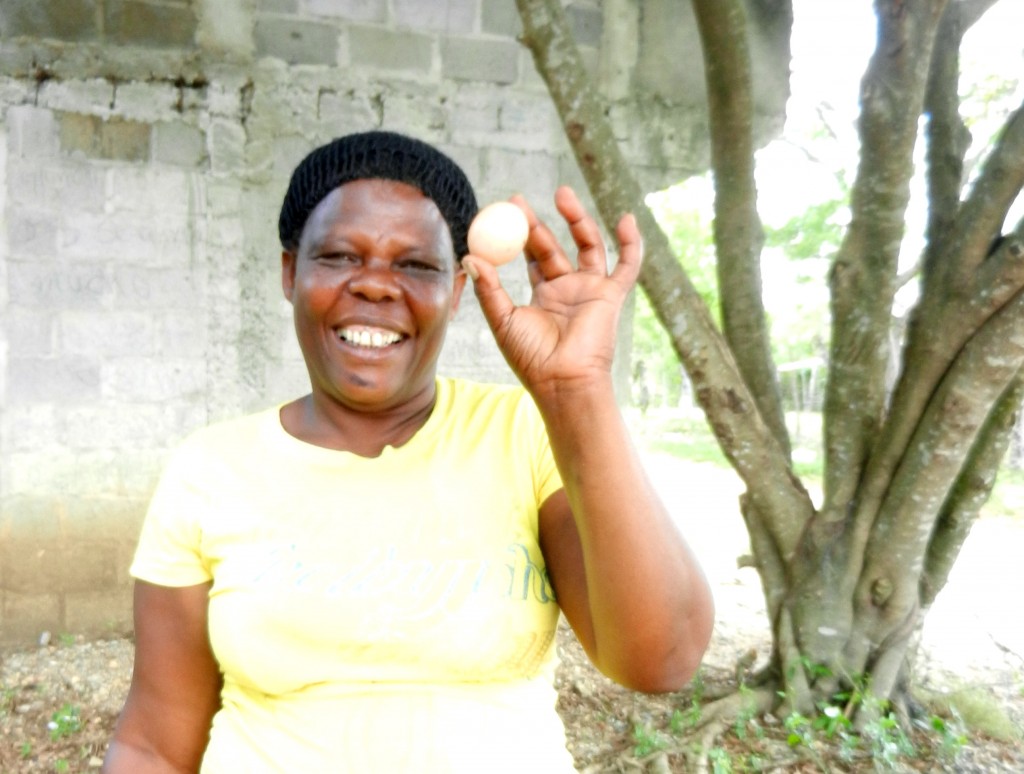 "Yolanda had an egg!  Yolanda had our first egg!" the village women yelled today.  The first egg!  We've been waiting since early December for this moment!
Yolanda proudly said, "This is my egg from my chickens that I fed!  Thank you, God!"
Nine of the eleven families who started raising chickens are continuing to do so, therefore there was an increased excitement in the group, wondering whose chickens will lay next.There have been many discussions about how the ladies will prepare their first egg.  By the way, Yolanda was going to fry hers. 🙂
(Check out the December blog entry for more details of this project.)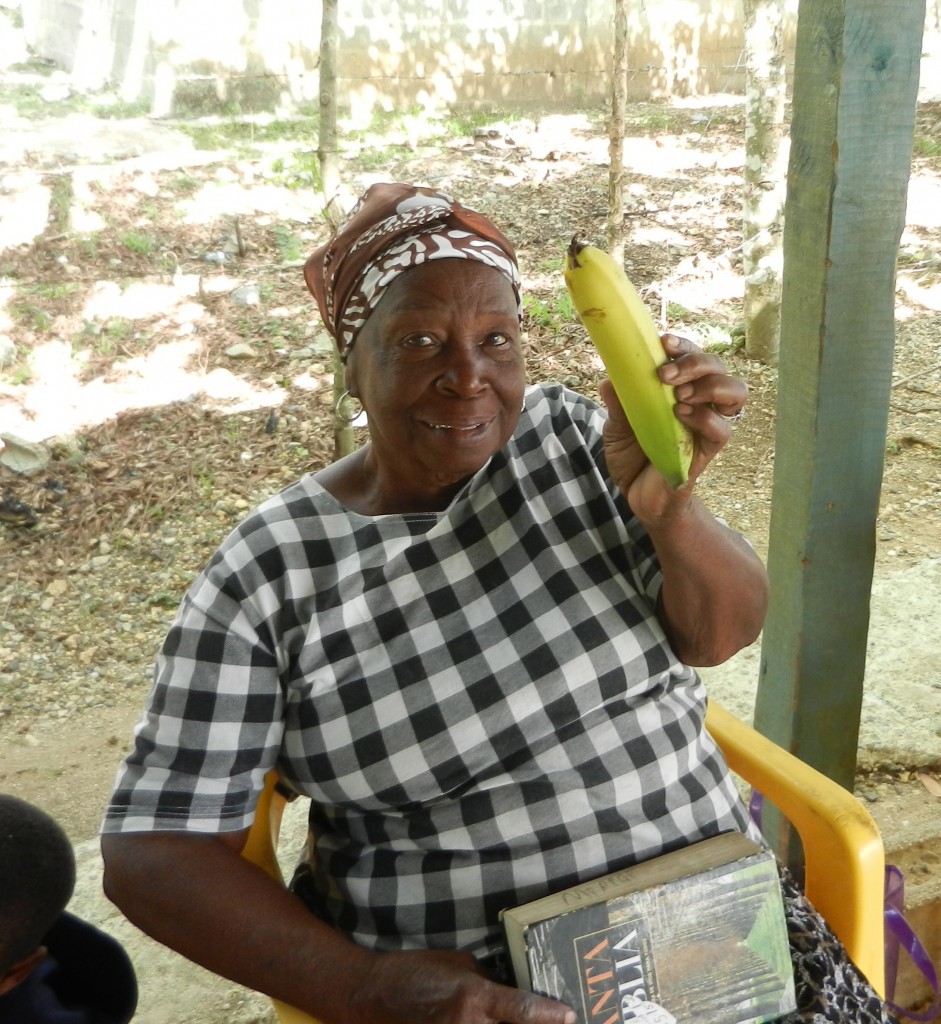 As you may remember, we moved our mission base early this year.  One of the many wonderful benefits of the new house is the number of fruit trees in the yard – bananas, plantains, orange, lime and mango.  Today I was able to take the first crop of bananas to share with my women.  Sooooo fun!
Sorry I didn't get a pic of the stalk before we cut it down and started sharing bananas with anyone who came near the house in the last few days.  Good news – more bananas are ripening as we speak, and the little trees just keep sprouting up, so there is still a chance to post a picture or two in the future.  🙂
A funny thing about the bananas – I really cannot take ANY credit for them.  Before I moved into this house they had already been planted.  God watered them.  The sun ripened them.  We just watched them grow and harvested them when it seemed it was the right time.  It's very similar with folks in Cercadillo.  I love watching them grow!