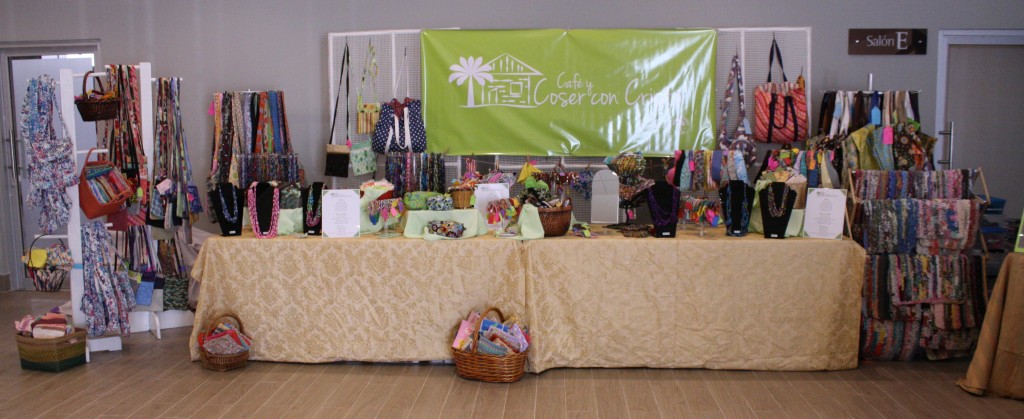 This weekend, Café y Coser, our sewing/crafts initiative, has had the privilege of selling our items at a women's conference in Santo Domingo.  This conference, True Woman 15,  has drawn Latin American women from 22 different countries.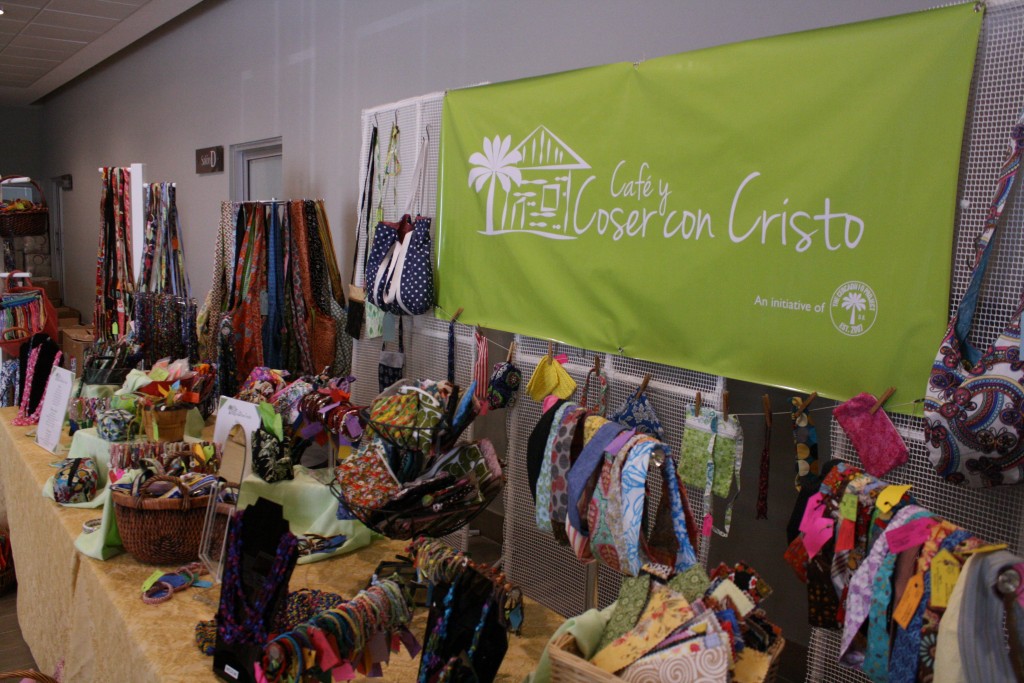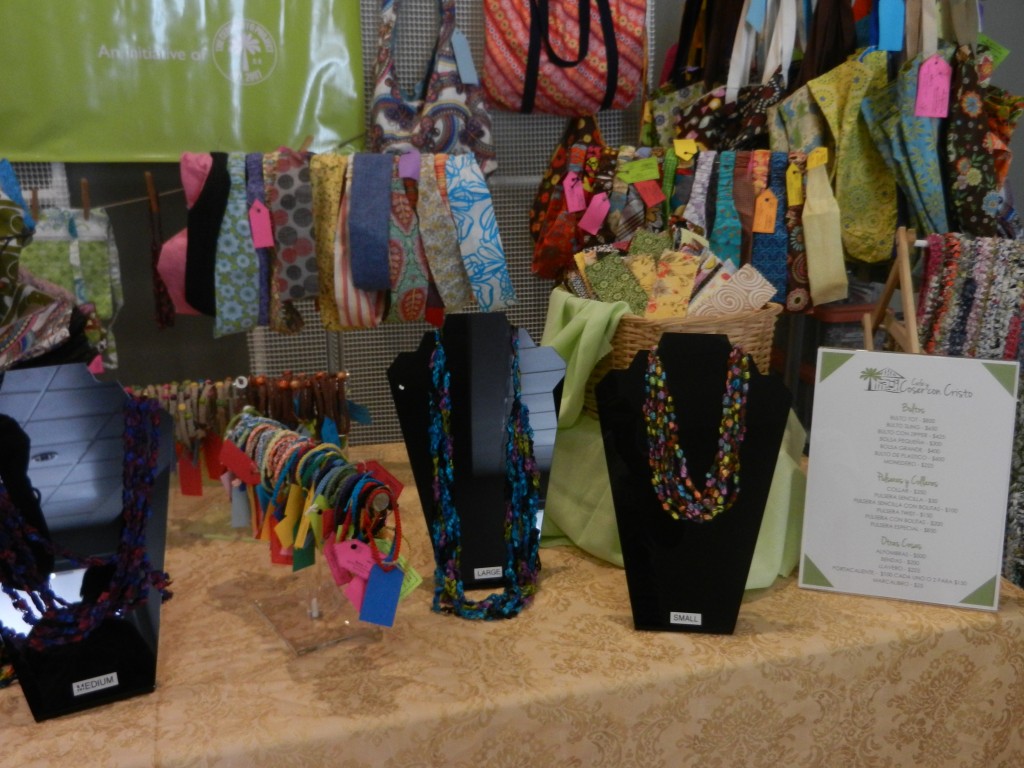 Necklaces, several styles of bracelets, headbands, bookmarks . . .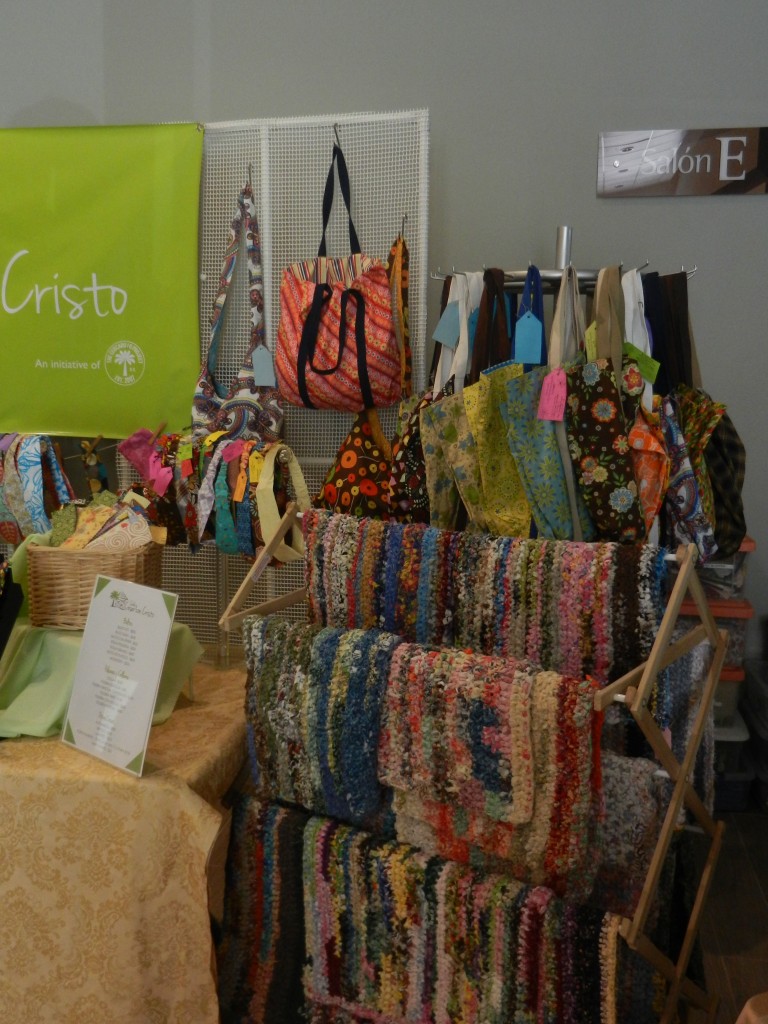 . . . rugs, tote bags, headbands, bookmarks . . .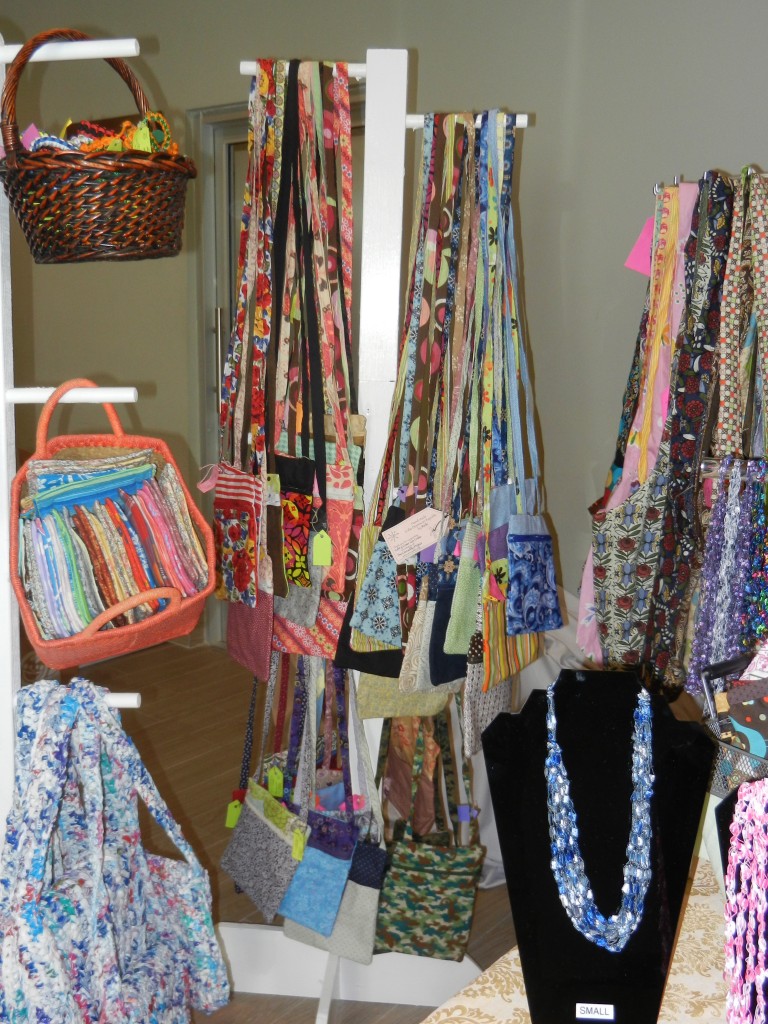 . . . little bags with zippers, bags from recycled plastic, potholders. . . .
. . . little box bags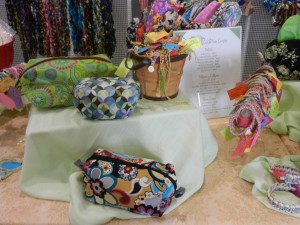 lined with plastic, beaded anklets, small and large coin purses . . .
These are just a few of the items made by our Cercadillo women.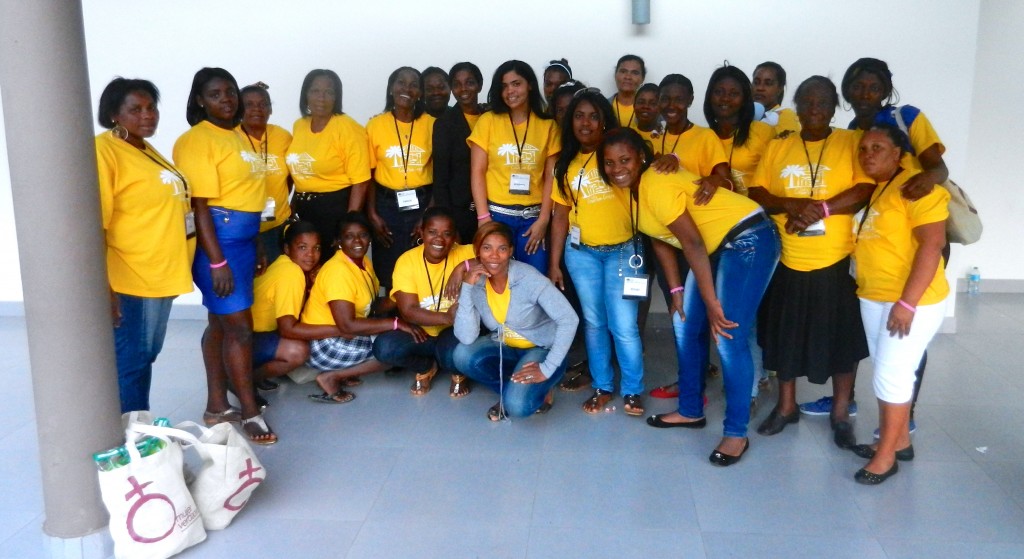 24 of the Café y Coser con Cristo Women
What fun it was for them to see their store this morning as they came to the conference!  They were quite proud of their work, and rightly so.  Our women enjoyed interacting with the shoppers and the shoppers also seemed to enjoy meeting our industrious women.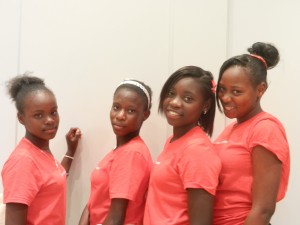 Four of our Cercadillo youth girls who went to the pre-conference for teens.
Tomorrow is another full day and we hope we won't be bringing nearly as much back to my house and we left with on Thursday morning.    By the way, prepping the displays, getting all the products to the conference site, displaying the items beautifully and the overall selling could not be taking place without the help of volunteers.  Mary Schultz from Santo Domingo is always ready to lend a hand to our projects.  Rebekah Cline from St. Louis and Moriah Richett from New Hampshire flew in just to help with this conference.  So thankful for these ladies.
Opening are still available for anyone interested in coming tomorrow evening to take down the displays and move the leftovers back to my house.  🙂