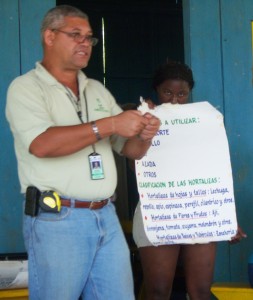 On Friday we had an excellent vegetable gardening workshop presented by men from the Department of Agriculture.  After some lecture time and a short video we went to Yolanda's yard for hands-on learning.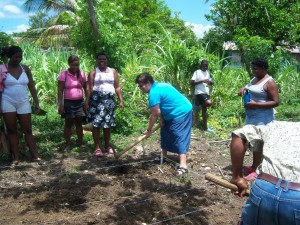 First we had to prepare the ground, so we all took turns with the pick and the shovels.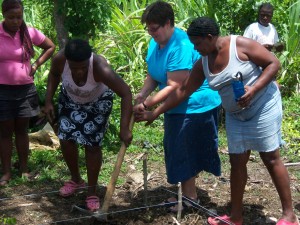 Apparently I wasn't using the pick ax correctly because after just a few swings it was taken away from me.  🙂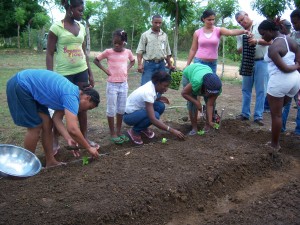 By the end of the workshop a model garden containing lettuce, tomatoes, peppers, eggplants and cilantro was completed.   All the participants left with plants to start a garden of their own.  The instructors have promised to return for more workshops and to support when needed so that the villagers are successful in raising their own vegetables.