A 25 member team from Church of the Living Christ, Loysville, PA came ready for a week of bathroom construction in the mornings and children's camp in the afternoons. To say that the team had to practice flexibility  is an understatement.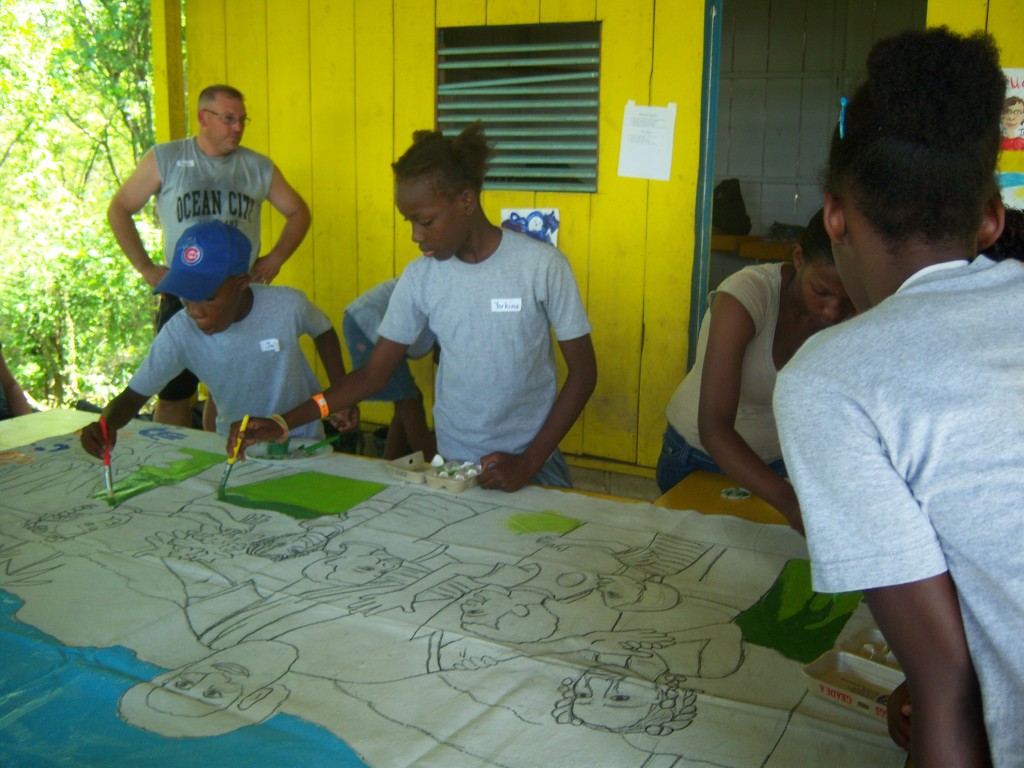 Can you imagine the excitement of my children when they saw the huge mural they were going to paint?  Laura Shambaugh, daughter of the group leader, designed this mural from pictures of village children she had taken on a trip to Cercadillo four years ago.
Regretfully, the daily thunderstorms made it necessary to call off camp early each afternoon and prevented the murals from being finished.  I'll post pictures when the murals are completed.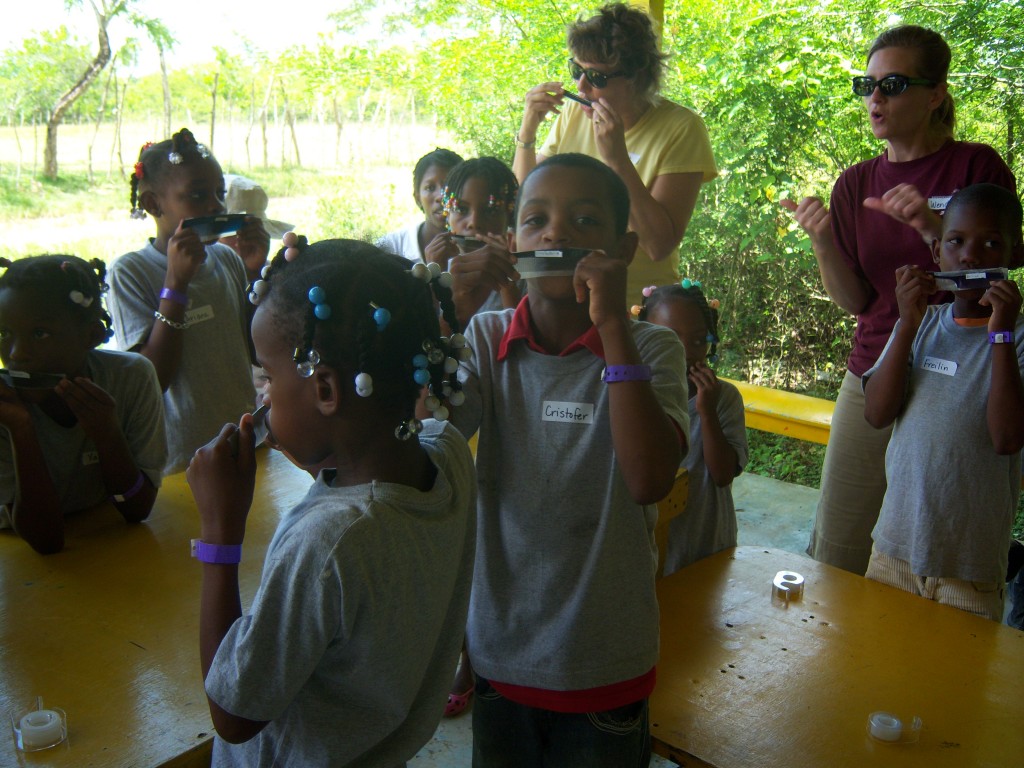 My children LOVE music! Each day they were exposed to new songs with guitars and drums – a real treat because we usually only have recorded music.  Also, each day the children made a musical instrument.   Pictured above is the kazoo-like instrument they made with combs.  Who knew so much fun could be had with a cheap comb and a little waxed paper?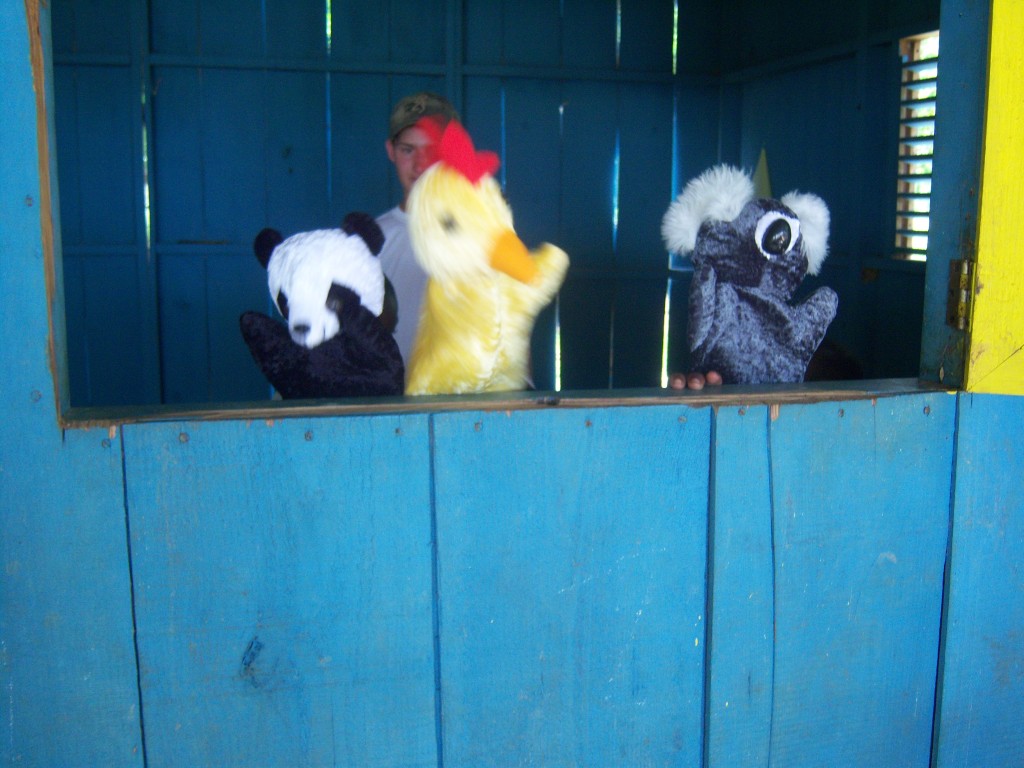 Each day members of the PA team presented a puppet show related to the day's theme and then the children had a chance to experiment with little animal puppets . . . and a good time was had by all!
Stay tuned for pictures of the completed bathrooms and cement path at the ministry site. Two of our Dominican helpers, Alberto and Rhadames are trying to finish the projects this week, but the continual rain and now approaching tropical storm have made it difficult.
Thanks again, CLC Crew, for your advanced preparation, your hard work during the week and your flexibility when it seemed we needed to resort to plan Q!