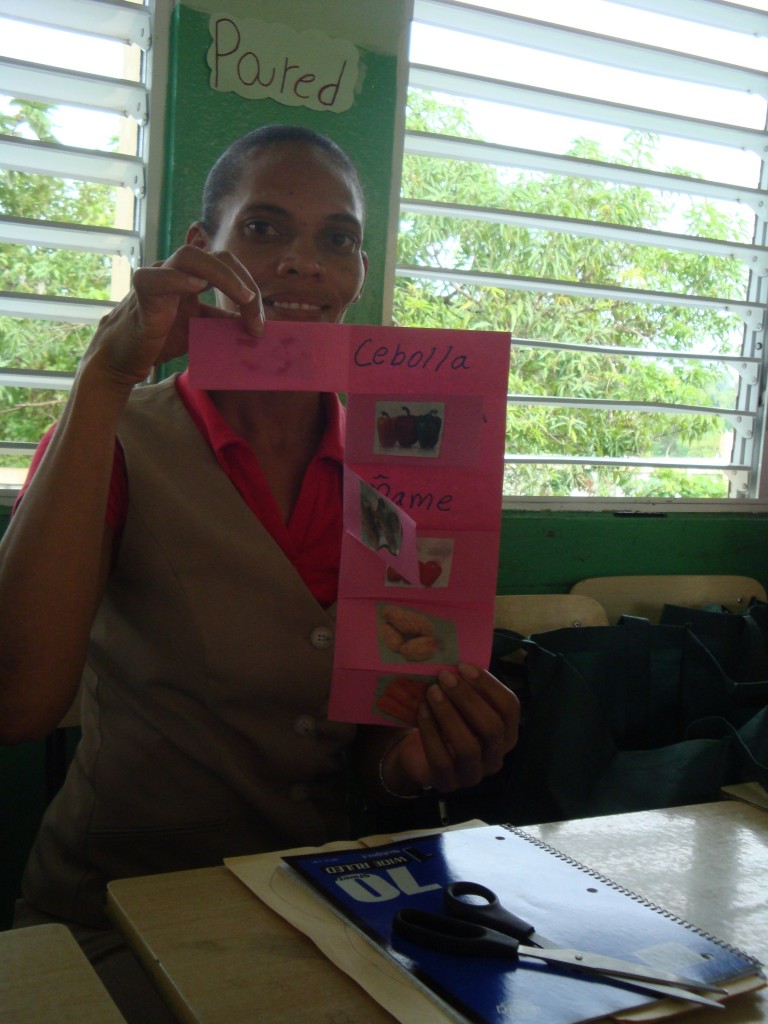 The Dominican teachers were given homework assignments to demonstrate how they could use one of the ideas from the workshop in their classrooms.
This teacher used one of the "foldables" for vocabulary review with her students.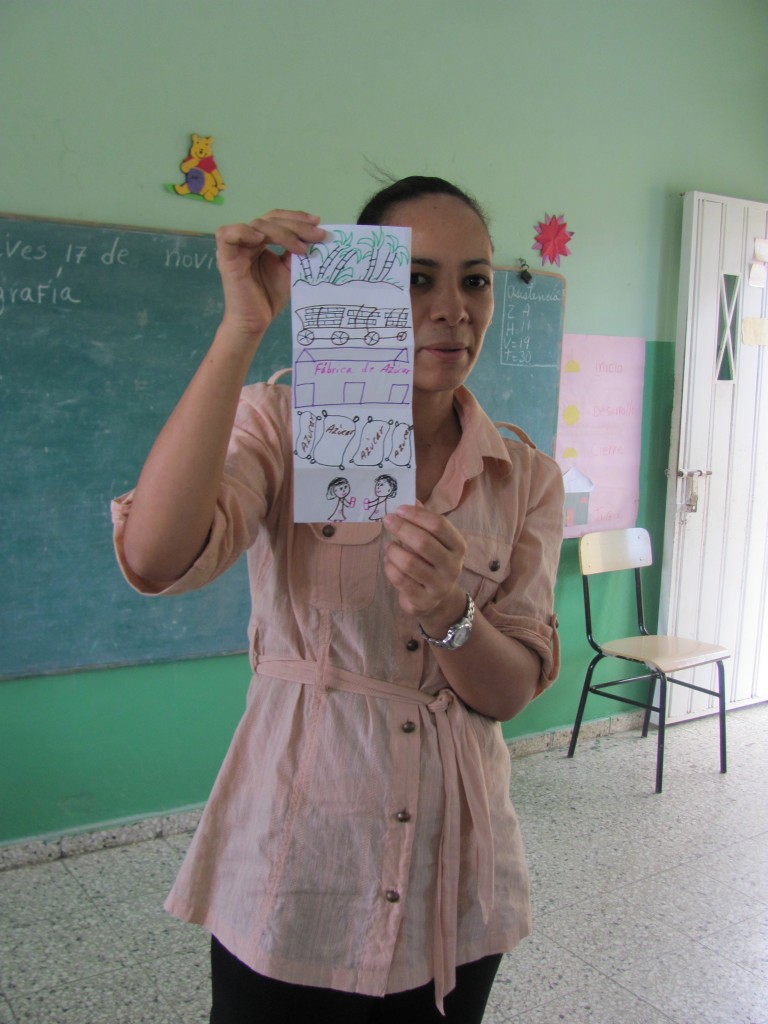 And this teacher used a "foldable" to show the sequence of sugar production in the Dominican, starting in the field and ending in a juice drink.

The Dominican teachers from the morning sessions with their certificates of workshop completion.

The Dominican teachers from the afternoon sessions and the three workshop presenters from Ovilla Christian School.  (L to R – Holly, Becky, Phyllis)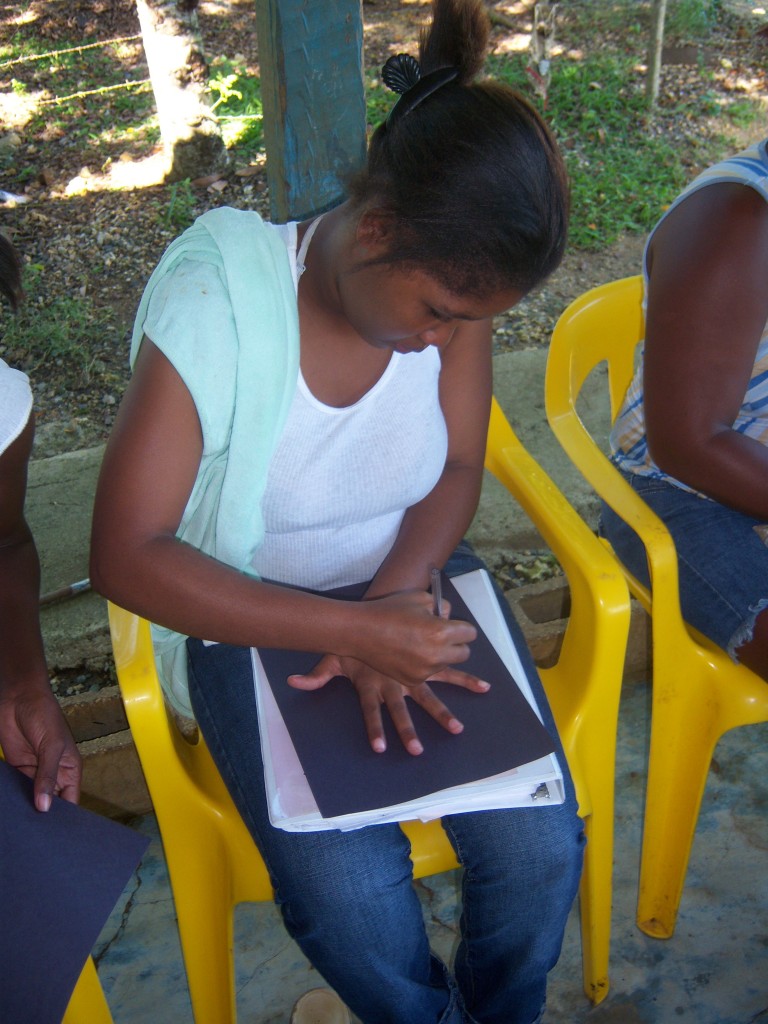 This morning we did a mini-workshop with the women in Cercadillo with the goal of helping the women help their children with reading comprehension.
We read Chicken Little together to model using the six key questions words, (who, what, when, where, why, how.)  Oh, my goodness, did we have a good time!  And the women left feeling like they could help their children.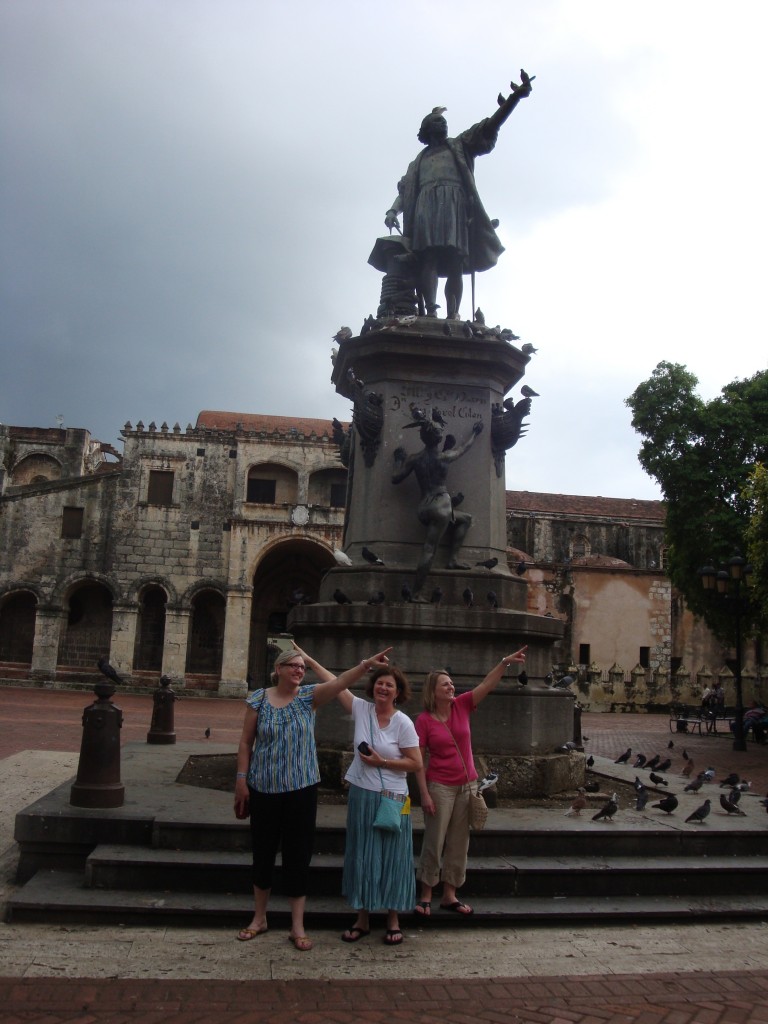 I believe that the lessons they taught and the friends these women made will have a lasting impact on the public school and our Cercadillo women.  Thanks for coming, ladies, and thanks to the Ovilla Christian School community that send them to us!