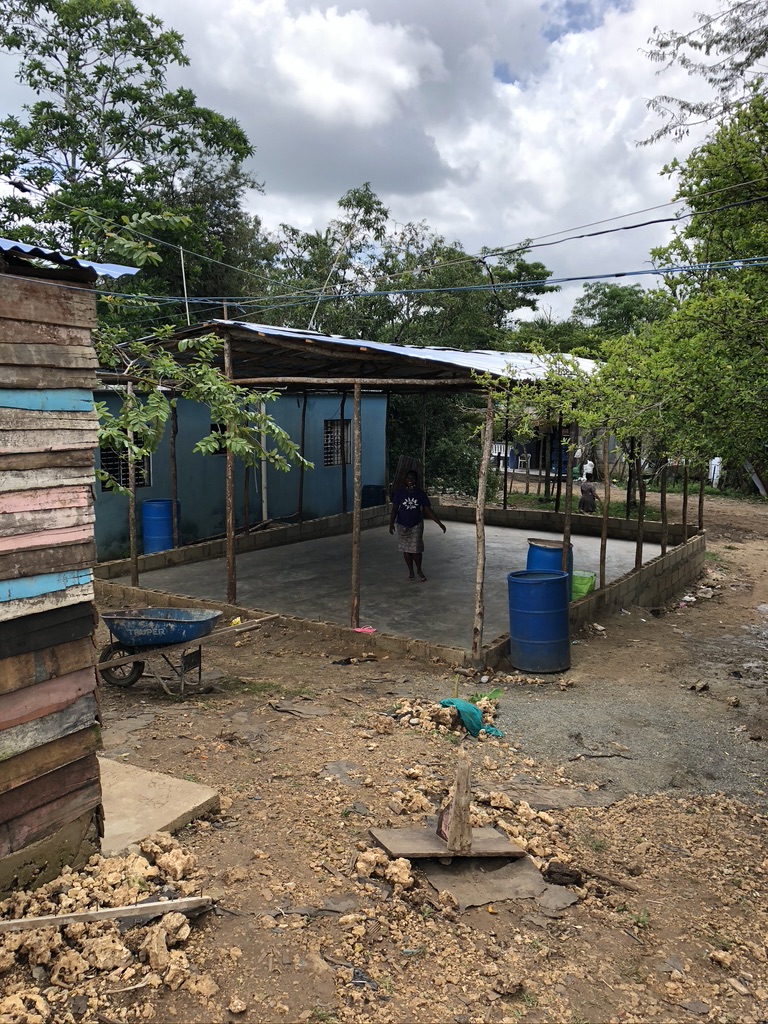 In 2007 we started The Cercadillo Project with the thought of serving the community of Cercadillo. Through the years many people from the neighboring village of Vietnan have joined in activities ranging from our sewing co-op and health initiatives to summer camps. Although we haven't officially changed our name, for several years now we have been involved in both communities.
In June of this year we hired locals to make a very simple pavilion for us in front of Marcelina's house in Vietnan. It isn't as well-made as those that TIME has helped us construct in Cercadillo, but it is certainly been well-used these past few months.
We are still being asked to mask and to be socially distant, therefore this new meeting area has come at just the right time. During pre-COVID days the kids from Vietnan walked over to participate with Cercadillo kids in activities, and eventually so many were coming that we started hiring a bus to bring them. We were maxing out our space in Cercadillo. Now we have three, age-based Wednesday afternoon Kids' Clubs in Vietnan and a Kids' Club on Sunday afternoons in Cercadillo.
The pavilion will also serve as a gathering place for other community initiatives and for the soon-to-begin women's Bible study that will be lead by Marcelina.
We MAY have recently found the property between the two communities that we have been searching for for years! Our dream is to purchase property that will allow us to construct a permanent school building/church/community center. Although we are very thankful for all the four pavilions and the basketball court in Cercadillo and now the pavilion in Vietnan, we look forward to the day when we don't have to cancel activities due to the rain coming in at an angle. Will you pray with us about this new land possibility?